Theresa Alvarez
CEO & President, Austin Economic Development Corporation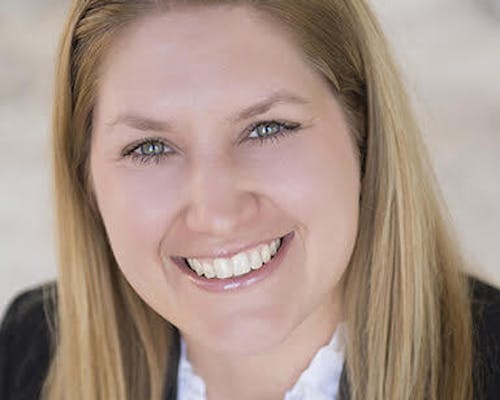 Theresa is a native Texan who brings 27 years of corporate, non-profit and community board leadership experience to the Austin EDC, where she started in February 2022. Having most recently served as the Senior Vice President of Community Relations for the Wells Fargo Foundation, she managed multiple local and statewide philanthropy budgets for investments in housing affordability, economic development, small business growth and sustainability. Theresa spent 20 years at Wells Fargo working in Community Relations for several regions across Texas including Austin, San Antonio, San Marcos, Bryan, College Station, Round Rock, Waco, Bastrop and Burnet. During her tenure, she worked closely with marketing and corporate communications and was responsible for philanthropy, building non-profit relationships, Community Reinvestment Act exams with the Office of the Comptroller of the Currency (OCC), as well as initiatives for diversity, equity and inclusion. Early in her career at Wells Fargo she founded and led the Austin Diversity Council and several affinity groups, leading initiatives with Pride, Latino, African American, Asian, Veterans and Women's employee network groups.
One of her proudest accomplishments at Wells Fargo includes working with the Mexican Consulate office and the Austin Police Department to secure bank accounts for undocumented people, becoming the first bank in the country to open accounts using the Mexican Consulate card as a primary form of identification. This unique experience shaped Theresa's understanding of the various ways her professional contributions could impact individuals, families, and communities. She then went on to win a global fellowship with the Grameen Foundation and spent three months working on an economic development project for rural farmers in Medellin, Colombia.
Prior to joining Wells Fargo, Theresa worked as a Community Lender for Peoplefund, a statewide Community Development Financial Institution (CDFI) with the mission to create economic opportunity and financial stability for underserved people by providing access to capital, education and resources to build healthy small businesses. Her experience also includes Commercial Lending with Chase Bank. To connect her professional involvement more directly with local efforts in community development, Theresa has served on 20 local non-profit boards, committees and task forces. She chaired the board of the Ann Richards School Foundation, Foundation Communities and an art education organization known as "Believe in Me." She was selected to serve on the Mayor's Task Force for Institutional Racism and Systemic Inequities. Theresa is the co-founder of an Austin housing non-profit organization, the East Austin Conservancy, working to support East Austin families at risk of displacement.
She currently serves on the board of the Waterloo Greenway Conservancy, as Treasurer of the East Austin Conservancy and the Advisory Board of the Ann Richards School Foundation. Theresa graduated from the University of Texas (UT) business school with a degree in Finance. While attending UT, she served as the President of the UT Ballet Folklorico team and as an officer in the Hispanic Business Student Association. She studied abroad at El Instituto Tecnologico de Monterrey in Mexico, one of Latin America's top tier universities. Theresa has won several awards recognizing her commitment and work in the Austin community from The Greater Austin Hispanic Chamber of Commerce, the Austin Area Urban League, Ballet Austin, Girls Scouts, Seedling, Inroads, PODER and Avance. Having been a former performing artist, dancing with the Aztlan Dance Company, she served on the Aztlan board as well as the Mexican American Cultural Center (MACC) Bond Committee.