Stephen K. Benjamin
Assistant to the President and Senior Advisor to the President and Director of the Office of Public Engagement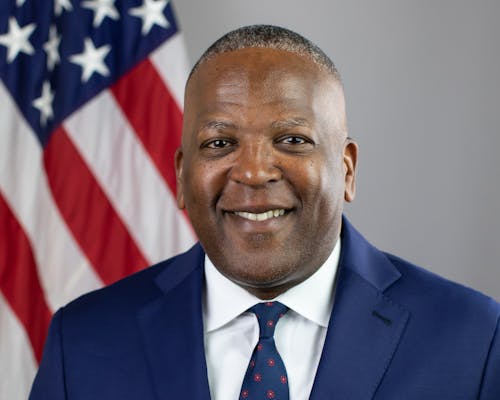 Steve Benjamin is an Assistant to the President and Senior Advisor to the President and Director of Public Engagement. Prior to joining the Biden-Harris Administration, Benjamin was the Mayor of Columbia, South Carolina from April 2010 through December 2021. Benjamin has served as President of the U.S. Conference of Mayors (2018-2019), as President of the African American Mayors Association, Vice Chairman of the Global Parliament of Mayors, Executive Chairman of Municipal Bonds for America, Chairman of the FirstNet Authority, a Member of the Federal Communications Commission's Intergovernmental Advisory Committee, and as a member of several corporate and nonprofit boards.
Mayor Benjamin served as the Spring 2022 Richard L. and Ronay A. Menschel Senior Leadership Fellow at the Harvard T.H. Chan School of Public Health. He has served as an Adjunct Professor at the University of South Carolina's top ranked Honors College teaching a course titled "Columbia, South Carolina: Building a Great City" and is a member of Kappa Alpha Psi and Sigma Pi Phi fraternities. Benjamin is a graduate of the University of South Carolina and the University of South Carolina School of Law, where he served as President of Student Government and as President of the Student Bar Association. 
He is married to the Honorable DeAndrea Gist Benjamin, a Judge on the United States Court of Appeals for the Fourth Circuit. The Benjamins are the proud parents of two daughters and are members of the Saint John Baptist Church in Columbia, South Carolina.