Executive Board
Veronica Carrillo
Fiscal Administrator, City of San Antonio, TX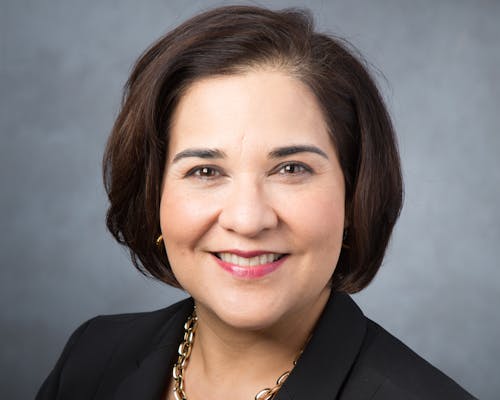 Veronica A. Carrillo is responsible for the Fiscal Shared Services Program for the City of San Antonio. This program focuses on standardization of business processes, administrative directives, and compliance for fiscal operations.  Leading a team of 24 Department Fiscal Administrators, they serve more than 30 City departments and manage over 150 team members responsible for the day to day activities of a $2.5 billion Consolidated Annual Budget.  Over the last seven years, this program has significantly reduced audit findings and has contributed to the City of San Antonio general obligation bond ratings of 'AAA' by the three major bond rating agencies. The program also provides a clear succession plan for participating associates which has encouraged retention.
Veronica has spent nearly twenty years in municipal finance for the City of San Antonio. She has held numerous positions including her previous role as a utility manager that was responsible for the forecasting of approximately a third of the City's General Fund Revenues. She has been a successful change agent by leading organizational improvements and standardizing business processes enterprise wide.
She has been a member of the GFOA since 1999 and has served on the Budgeting and Fiscal Policy Committee since 2015. Veronica holds a bachelor's degree in Finance from St. Mary's University in San Antonio, Texas.