Executive Board
Veronica Carrillo
Assistant Director of Finance, City of San Antonio, TX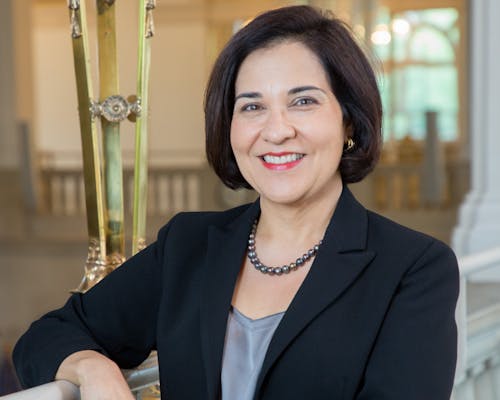 As an Assistant Finance Director for the City of San Antonio, Veronica is responsible for the City's financial systems and operations. This includes enterprise and department wide projects to improve financial processes and systems such as procurement, time and attendance, and Point of Sale Systems. Financial Operations maintains all financial master data, including vendor, customer, and material master records as well as master data for accounting, grants, and capital projects. Leading and working collaboratively with others, the Finance Department services 40 City departments with over 250 team members, responsible for the day-to-day financial activities of a $3.1 billion Consolidated Annual Budget.
Veronica has successfully led key initiatives including the implementation of the City's ARPA Spending Framework and other COVID-19 grants. In addition, she has implemented and led a Fiscal Shared Services program that significantly reduced audit findings.
With over 30 years of professional work, she has held numerous positions including Utility Manager, Fiscal Operations Administrator, City Center Assistant Director, and COVID-19 Executive Officer. Over the course of her career, she has led teams of 250+ developing and mentoring leaders into executive roles.
Veronica has been a member of GFOA since 1999 and has served on the Budgeting and Fiscal Policy Committee, Nominating Committee and Executive Board. She has an Executive MBA from The University of Texas at San Antonio and a Bachelor's degree in Finance from St. Mary's University in San Antonio, Texas.
Veronica is a native to San Antonio and enjoys living and working in the downtown area. Charitable interests center primarily on women and children, particularly those that seek to improve their lives and the education of children. For recreation, she enjoys travel and exercising. She has been happily married for thirty years and has an adult son.