Debra Smith
Founder, Montage Careers LLC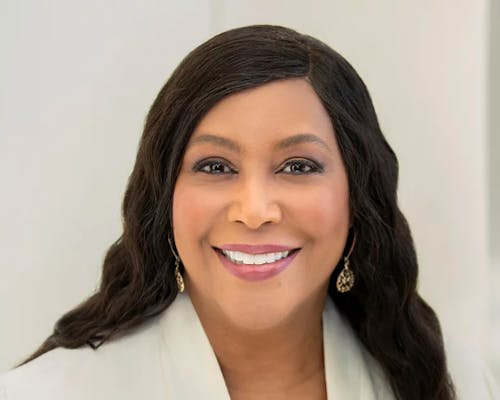 Debra Smith's career spans over 20 years in government, including serving as the inaugural Chief Operating Investment Officer (COIO) of the California State Teachers' Retirement System (CalSTRS), a deputy to the Chief Investment Officer, managing the investment portfolio. Her leadership at CalSTRS, the largest educatoronly pension fund in the world, contributed to the fiscal year-end 2021 performance of CalSTRS' investment portfolio reaching a value of $308B and a net return of 27.2%, far exceeding the 7% investment assumption. She has extensive board governance experience presenting to the Teachers' Retirement Board and its Committees. Her leadership supported the Board's Investment Belief: "Managing investment costs yields longterm benefits." She led an annual investment cost report resulting in peer comparison savings of $240M. Debra was a member of the Executive Team, Investment Tactical Asset Allocation Committee, Risk Action Committee, and Enterprise Risk Committee. As a member of the Executive Team, she participated on the CEO's executive search for the organization's CFO. A risk mitigator with extensive investment experience, Debra served on the external auditor evaluation committee to interview and recommend finalists to the Teachers' Retirement Board Audit Committee.
As a Mercer Advisory Council Member, she is committed to providing capital to women- and minority-owned businesses. She was previously a Standing Advisory Group Member for the Public Company Accounting Oversight Board and recently served as an Advisory Council Member for Robert F. Kennedy Workplace Dignity. Throughout her career, she has held progressively responsible leadership positions managing high performing teams. She was an innovator of the successful Investment Branch mentoring program, pairing senior leaders with junior staff to mentor and facilitate their career growth. She is a thought leader for diversity, equity and inclusion and was sought out by the Milken Institute to lead panel discussions on racial justice.
Debra ensured compliance with the Board's adopted asset allocation set forth in the Investment Policy Management Plan. She led the Investment Compliance Team to create a more robust process to mitigate insider trading risks. She utilized her business continuity acumen to secure resources and develop an effective work-from-home transition plan for the Investment Branch, which contributed to the Investment Branch's strong investment performance during the pandemic. She was the Senior Liaison to the Human Resource Branch for the investment quantitative component of the incentive compensation program.
Prior to serving as the COIO, Debra managed the Investment Branch middle office and its $189B investment portfolio, which achieved a 18.3% net return. She managed the $4M global master custodian contract and led an investment portfolio order management system implementation. This implementation enhanced the internal control structure, including segregation of duties for the public asset and middle office teams, and mitigated operational, settlement and other custodial risks.
She is the founder of Montage Careers LLC., an executive career coach firm. She is a consulting expert for Mosaic Governance Advisors, providing pension fund governance services. Debra was a speaker and active participant in CalSTRS' Beyond Talk events, promoting diversity among finance peers. She received the National Coalition of 100 Black Women Leadership in Business Award.
Debra is a Fellow of the Herndon Directors Institute, an organization committed to ensuring diverse representation on corporate boards. She is a graduate of California State University, Fresno, with a BS in Business Administration and a Finance and Marketing emphasis. She lives in California with her three adult children and two grandchildren.