Brian Elms
Founder, Change Agents Training LLC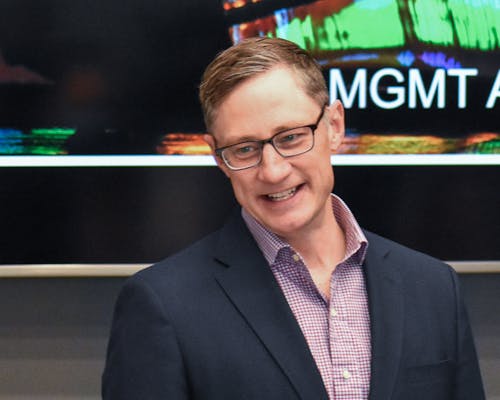 Brian Elms is the author of Peak Performance and an Urban Leadership Fellow at the University of Nevada Las Vegas.  He served as the Director of Peak Academy and Analytics for the City and County of Denver for more than five years. Brian specializes in government innovation and process improvement providing management expertise to government agencies, elected officials, and nonprofits.
"Irreverent, honest and straightforward," Brian is nationally recognized for sparking innovation in governments throughout the country.  His work has been replicated in more than a dozen cities around the country. 
Brian started his career in public service after graduating from Regis University and joining AmeriCorps as a team leader. He worked for the Governor Rendell Administration in Pennsylvania as the Policy Director for the Department of Aging.  He worked for AARP as a Legislative Specialist and served as the Assistant Director of Government Affairs at Denver International Airport.
Brian is a Lean Black Belt, a certified Six Sigma Green Belt, and a Change Management Professional. In his prior role as Director of the Peak Academy, he developed curriculum, training, and consulting services that focus on employee-led performance management and continuous improvement. Since its inception in 2012, Peak Academy initiatives have saved the City and County of Denver more than $30 million and the Academy has provided training to more than 7,000 public and nonprofit professionals. 
Brian is the CEO and Founder of Change Agents Training to focus on creating employee-driven innovation programs around the country. He is currently working with more than a dozen governments to launch programs and establish meaningful innovation programs that improve the lives of employees and their clients.