Brian Elms
Founder, Change Agents Training LLC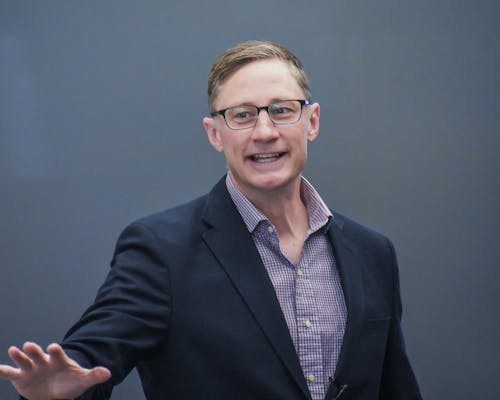 Brian Elms is a nationally recognized leader in innovation who has personally trained over 15,000 leaders across the country on how to make their government agencies, elected offices, and nonprofits work better for civil servants and citizens alike.
The founder and CEO of Change Agents Training, Brian empowers professionals to rescue broken services and improve inefficient systems. His tailored change management courses make government processes more practical and powerful for employees and the people they serve.
Brian's teachings have helped transform more than 50 cities and local governments as large as Boston and Miami-Dade County to San Rafael, California, and Louisville, Co.
Brian is also the author of Peak Performance, an intensive guide behind the training methods and tools he developed over decades of public service and in his prior role as Director of Denver City and County Government's Peak Academy. He currently serves as Faculty at University of Nevada Las Vegas.