Bryna Helfer
Assistant County Manager, Director of Communications and Public Engagement, Arlington County, Virginia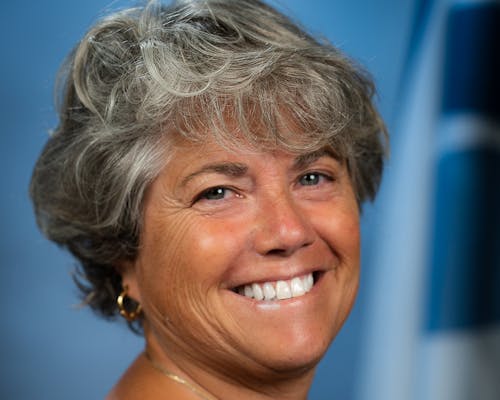 Bryna Helfer is Assistant County Manager and Director of Communications and Public Engagement.  In this role, she has been instrumental in advancing innovative communications and equitable public engagement practices across Arlington County government. 
Prior to joining Arlington County, she was Deputy Assistant Secretary for Public Engagement for the U.S. Department of Transportation (USDOT). She also served as the Senior Advisor to the USDOT Secretary on Accessibility and Workforce Development. And, in 2021, Dr. Helfer was appointed by the U.S. Department of Transportation Secretary as a federal appointee to the Board of Directors for the Washington Metropolitan Area Transit Authority (WMATA).
She has 30+ years of experience initiating, leading, and facilitating interagency coordination, program development, strategic planning, program evaluation, and systems change initiatives. She has a long history of coalition building at the federal, state, and local levels, and is known for her ability to forge partnerships between governmental programs and community-based organizations.
Dr. Helfer previously served as Senior Director of Civic Engagement for the National Academy of Public Administration, the Manager of Strategic Planning for the U.S. Government Accountability Office, the Senior Advisor for the Federal Interagency Coordinating Council on Access and Mobility, the Director of Easter Seals Project ACTION, and the Director of the National Traumatic Brain Injury Technical Assistance Center. She began her career working in therapeutic recreation, enhancing opportunities for people with disabilities.
She holds a bachelor's degree from Ohio University, a master's degree from George Mason University, and a doctorate from The George Washington University. Dr. Helfer has lived in Arlington since 1989, teaches adapted aquatics, and also plays violin with both Malarkey and the Symphony of Northern Virginia.