Brian Helming
Managing Director, Hilltop Securities Asset Management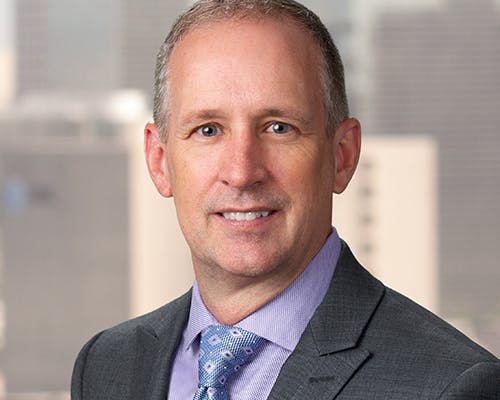 Brian is a Managing Director of the Arbitrage Compliance Services Group and has over 29 years of arbitrage compliance experience. He was most recently the Group Manager of the BNY Mellon Arbitrage Compliance Group and has also previously worked at Pinnacle Arbitrage Compliance LLC and at Ernst & Young LLP as a member of their Arbitrage Rebate division. Brian works closely with issuers, their bond counsel and trustees to determine their arbitrage rebate liabilities, compliance with yield restriction requirements and strategies to maximize the amount of interest earning his clients can keep. He has prepared hundreds of arbitrage rebate, spending exception and yield restriction reports for clients. He helps supervise the Arbitrage Compliance Services Group personnel, coordinates completion of report, and performs the detailed review on arbitrage rebate engagements.
Brian currently serves as Managing Director for Hilltop Securities Asset Management. As such, he supervises all aspects of the calculation work, is available to answer technical questions as they arise, attends meetings as requested, and would be involved in any examinations by the IRS should they occur.
Brian worked at Ernst & Young LLP from 1994 to 2006, Pinnacle Arbitrage Compliance from 2006 to 2009 and BNY Mellon Trust Company NA from 2009 to 2021. He also has previous experience with Prudential and Dean Witter. Brian received degrees in Accounting and Finance from the University of Arizona.