Jose Peralta
Managing Director, Public Sector National Practice Leader - US, Aon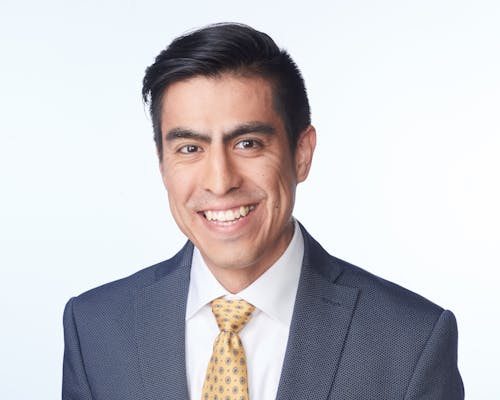 Jose Peralta is Aon's Public Sector National Practice Leader for the US and member of the Aon Weather & Climate Risk Innovation Group. He leads multi-disciplinary teams focused on addressing the financial challenges faced by supranational, Federal, state, local and quasi-governmental entities. Jose specializes in complex placements connecting clients with insurance, reinsurance, and capital market solutions that empower governments to more sustainably serve their constituents.
Jose is a frequent speaker on issues of climate resilience and smart infrastructure. Jose has presented on related topics at events organized by the United Nation's Environmental Programme, Berkeley Law, Houston Advanced Research Center, and many insurance industry groups. He's also been featured in many publications including Politico, Risk & Insurance, and The Houston Chronical.
Jose has over a 15 years of insurance industry experience. He was part of the Aon's Public Sector Practice at its inception. Prior to that he was an underwriter at Affiliated FM, specializing in natural hazard exposed property programs from a variety of industries.
Public entities have a wide array of exposures from historical state houses to space orbital launch facilities to fire & rescue operations. This huge range of risks creates a unique demand for both specialized brokers/consultants and account managers with diverse expertise. As a senior resource for account teams he provides access to our global specialists in cyber, public officials' liability, and environmental liability among others while offering his direct experience of over a decade working with the full scope of public entities.
Jose's expertise is in complex program design for state and local governments. He specializes in natural catastrophe resilience and sustainability initiatives. Jose has worked with the following clients among many others:
State of Tennessee
State of Wisconsin
Commonwealth of Virginia
State of New Mexico
Commonwealth of Pennsylvania
State of Nebraska
Jose earned a Bachelor of Science degree in Economics from Virginia Tech's Pamplin College of Business.
Jose lives in Fairfax County, Virgina. He spends most of his time with his young daughter. Jose earned his National Registry Emergency Medical Technician certificate and was awarded the President's Volunteer Services Award.