Kay Sutula
Director, Office of Management & Budget, Greater Cleveland Regional Transit Authority, OH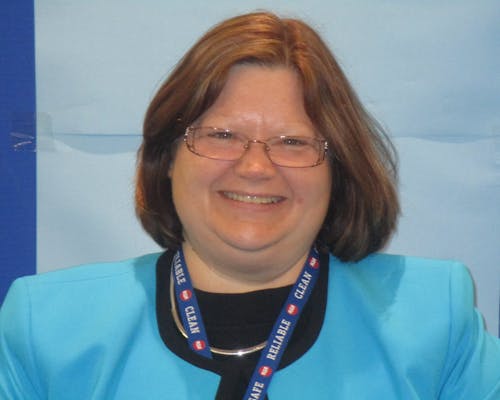 Kay Sutula holds a Bachelor of Science in Home Economics, from the Ohio State University and a Master of Business Administration from Franklin University. She graduated from the Cleveland State University's Maxine Goodman Levin College of Urban Affairs Leadership Academy in May 2011 and was on the Leadership Academy Advisory Board from 2011 to 2018, where she served as President of the Advisory Board from 2016 to 2018. Ms. Sutula is on Ashland University's Women in Leadership Advisory Board since 2022 and is an adjunct professor at Lake Erie College.
Ms. Sutula is the Director of the Office of Management and Budget (OMB) at the Greater Cleveland Regional Transit Authority, where she leads a staff of analysts in the negotiation, development, execution, and review of the $416 million budget (operating, capital, and other funds). She was instrumental in allocating the stimulus funding from the COVID-19 pandemic, coordinating the Authority's first debt defeasance, eliminating over 9 years of debt and saving the Authority millions in future debt, creating a new revenue stabilization fund for the Authority's future, and reducing the capital backlog by $200 million. She managed the Authority's "TransitStat" program, a management-by-data program providing productivity enhancements, internal consulting, productivity, and performance management from 2007 to 2020. With a new CEO and strategic plan, the Authority upgraded the TransitStat program to what is now called "Traction", managed by OMB and TransPro Consulting, from 2020 to current day.
Her interests include spoiling her nieces and nephews, reading, and enjoying her dog, Ollie.