Valerie Lemmie
Director of Exploratory Research, Kettering Foundation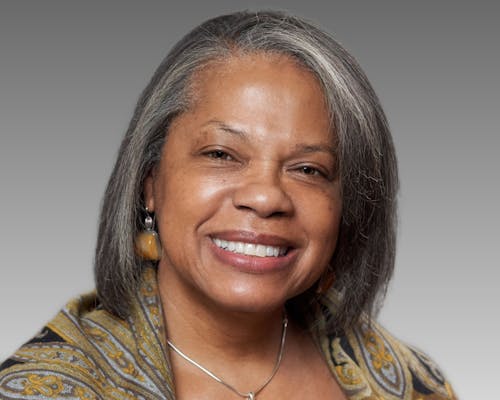 An adept strategic thinker with more than 35 years of experience in solving public problems and controversial issues in governmental organizations and local communities, Lemmie joined the foundation in 2014 after a distinguished career in public service. She served as city manager for the cities of Petersburg, Virginia, and Dayton and Cincinnati, Ohio; commissioner on the Public Utility Commission of Ohio; and district director and acting chief of staff for Congressman Turner (Ohio's 10th District). Lemmie has also served as adjunct professor at Howard University and the University of Dayton and as a fellow at the Center for Municipal Management at George Washington University.
Lemmie currently serves as chair of the board of the National Civic League and Dayton History; board trustee and treasurer of Initiatives of Change, USA; executive committee member of the Deliberative Democracy Consortium; interim chair of the SIVIO Institute; and board member, Ohio Matriots. She is a fellow of the National Academy of Public Administration and has served on numerous local, federal, and international boards and commissions. A published author, Lemmie is a noted speaker on democratic civic engagement and the complementary production of public work nationally and internationally.
Lemmie received her BA in political science and urban sociology from the University of Missouri and an MA in urban affairs/public policy planning from Washington University.