Megan N. Kilgore
City Auditor, City of Columbus, Ohio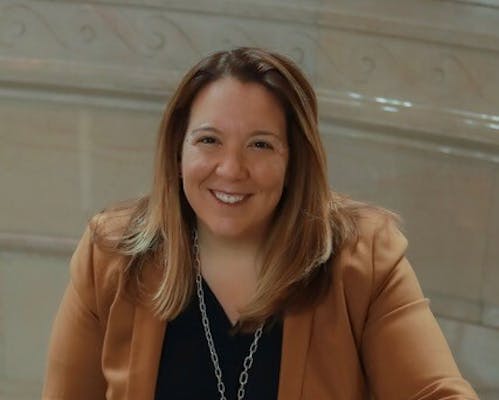 Megan Kilgore is the Auditor for the City of Columbus. She is the first woman to ever hold the position. Kilgore is nationally recognized as a leader in the public finance industry. A fierce advocate for social and economic equity, Kilgore has received numerous awards for her leadership in using economic policies to advance the public good.
Kilgore oversees a nearly $5 billion debt portfolio, $2 billion investment portfolio, and administers the collection of approximately a billion dollars in revenue every year. Prior to being elected to office in 2018, she was a municipal advisor, helping cities, counties, school districts, and economic development districts navigate complicated financing transactions.
Kilgore earned a bachelor's degree from The Ohio State University and a master's degree in public administration (MPA) from Northwestern University.
Kilgore is an adjunct professor at the John Glenn College of Public Affairs at the Ohio State University, where she teaches a graduate-level course in public finance.
Kilgore is also a frequent speaker at industry conferences. She is a founder of Ohio Women in Public Finance.
She is a recipient of The Bond Buyer's "Rising Star" Award, a Women for Economic Leadership and Development (WELD) Women You Should Know Honoree, a member of Columbus Business First magazine's "40 Under 40" list, and a recipient of the Women in Public Finance's Rising Star Award.