Dr. Gregory A. Salters
Law Enforcement Executive, Transformational Success/Leadership Coach, and Visionary Bridge Builder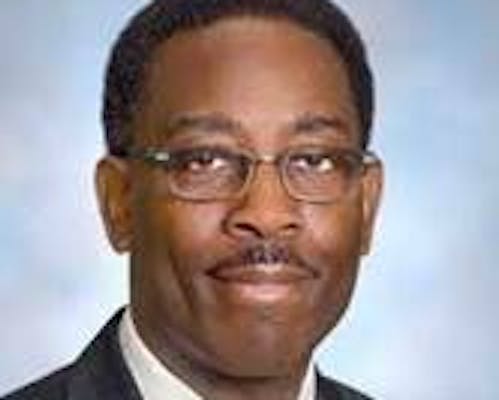 Dr. Gregory A. Salters currently serves as an Interim Assistant Police Chief/Chief's Executive Officer with the Fort Lauderdale Police Department, where he has served for over 28 years.
He earned his bachelor's degree from Florida Agricultural and Mechanical University; his master's degree in Public Administration from Florida Atlantic University and his Doctorate degree in Adult Education/Human Resource Development from Florida International University. His dissertation explored the impact of racial profiling on Black males seeking jobs in law enforcement and committing to law enforcement careers. Dr. Salters is also an Executive Director with the John C. Maxwell Team and provides success and professional training programs.
Dr. Salters' training has included the following: The Center for Advanced Criminal Justice Studies, Executive Leadership Program; the Police Executive Research Forum's (PERF)- The Senior Management Institute for Police (SMIP), Session 34; and the FBI National Academy (Session 240).
In addition to his responsibilities at Fort Lauderdale Police Department, Dr. Salters facilitated courses for the Florida Department of Law Enforcement's (FDLE) Florida Leadership Academy. These courses include but are not limited to Ethics, Performance Management, Leadership and Supervision, and the Persuasive Leader. He has also served as an adjunct professor at the Broward County Institute for Public Safety, Florida International University, and Miami Dade College School of Justice. Dr. Salters has also facilitated FDLE's Minority Recruitment and Retention Forum, National Association for the Advancement of Colored People's School to Prison Pipeline at Florida Atlantic University, and the Federal Bureau of Investigation's (FBI) Race and Law Enforcement course at the Miami Field Office. Dr. Salters also prepares individuals for employment and promotional processes.
Dr. Salters is active in the community. For the past three years, he has served as the Chairman of the Alpha Phi Alpha Fraternity Incorporated, Zeta Alpha Lambda Chapter's Men of Tomorrow mentoring program. In this role, he ensures the young men are exposed to role models, personal development workshops, and other experiences that will assist them in being successful. In 2014, he was recognized as Zeta Alpha Lambda's Brother of the Year. He was also recognized as Broward County School Board's "Mentor of the Year" for the 2014 – 2015 school year.
His life philosophy is "If I can help somebody as I pass along the way…my living will not be in vain." (Dr. Martin Luther King, Jr.)