Michele Trongaard
Associate Superintendent for Business & Finance, Mansfield ISD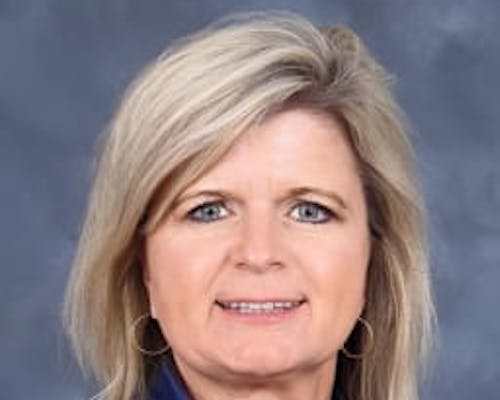 Michele Trongaard, CPA, RTSBA, SFO is entering her 17th year in public education after serving 16 years at Wylie ISD as Assistant Superintendent for Finance and Operations. Prior to joining public education, Ms. Trongaard worked in the corporate world as a controller and tax accountant. She is a Certified Public Accountant, Registered Texas School Business Administrator and a Certified Administrator for School Finance and Operations. She joined the Mansfield ISD family on January 21, 2020 as the Associate Superintendent of Business and Finance.
Ms. Trongaard is the recipient of the ASBO International 2019 Pinnacle Achievement award for School Business Innovation. She currently serves as the President-Elect of the Texas Association of School Board Officials(TASBO) and has served as President, 1st VP and 2nd VP of the DFW TASBO Affiliate. Ms. Trongaard is a member of the Government Finance Officers Association also serving as a reviewer of the Alliance of Excellence in School District Budgeting award as well as a member of the Association of School Business Officials. She is also on the TEA/TASBO Accounting and Auditing committee.
Ms. Trongaard believes in doing what's best for students by maximizing funds for student resources while being good stewards of taxpayer dollars. Her past experience has earned four national awards for budget and finance, superior FIRST ratings and taught across the state and nationally to TASBO, GFOA, ASBO and Forecast5 organizations.
Michele earned her Bachelors in Accounting from the University of Texas at Dallas and believes in investing in our future generations. She has six children from a blended family with her husband, Jeff Trongaard, who works at Raytheon. Alyssa, a UNT graduate married to Ethan, resides within Mansfield ISD; Daniel, graduate of UTD, resides in Plano and is a dosimetrist; Leslie, a UNT graduate, lives in Denton and teaches art at TWU; Taylor, a TSU graduate, works as a software engineer at SiliconLabs in Austin; Erin, a Texas A&M student, will soon start at veterinarian school, and lastly, Laura, UT-Arlington student, is completing studies in the nursing program.
Ms. Trongaard volunteers for two charitable organizations she's passionate about: Guns and Hoses which benefits fallen officers and the treasurer of The BMF Project benefiting search and rescue.