Victoria Collin
Chief Compliance and Finance Officer, U.S. Department of Treasury, Office of Recovery Programs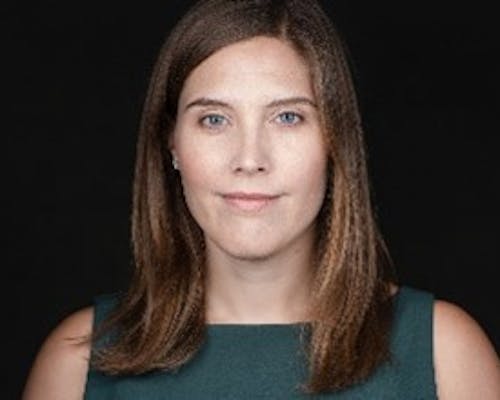 Victoria Collin is the Chief Compliance and Finance Officer in the Office of Recovery Programs at the Department of Treasury. She is responsible for Treasury's risk-based, data-centric approach to providing stewardship and accountability for Recovery Programs. This includes overseeing recipient monitoring and compliance, financial management, grants policy, and operations to enable a portfolio of programs to successfully drive economic recovery and growth.
Previously, Victoria served in the White House Office of Management and Budget for over a decade, where she held various roles in the Office of Federal Financial Management and the Office of the Director. In these roles she was responsible for overseeing key goals within the President's Management Agenda and supervising an expert team directing financial management policy for almost $700 billion in Federal grants, accountability through audits in compliance with the Single Audit Act, financial data transparency through implementation of the DATA Act, and Federal Real Property policy. Prior to OMB, Victoria worked with several Federal agencies and nonprofit organizations in various capacities aiming to better align Federal financial assistance to enable recipients to achieve their missions and build public trust.
Victoria began her career as a Peace Corps Volunteer in Morocco. She has a master's degree from Johns Hopkins University School of Advanced International Studies (SAIS) and a bachelor's degree from Georgetown University's School of Foreign Service. She lives in Washington, D.C, with her husband and three children.