Scott Warren
Visiting Fellow, SNF Agora Institute, John Hopkins University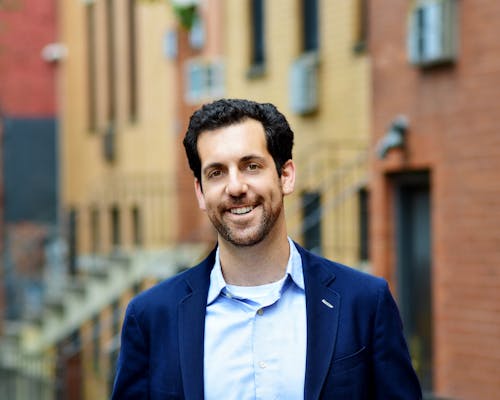 Scott Warren is a visiting fellow at the SNF Agora Institute at Johns Hopkins University, and a visiting fellow at the German Marshall Fund (GMF). He is currently organizing a global network of youth activists and scholars focused on promoting democracy, called Democracy Moves, working with GMF on their Fortifying Democracy initiative to investigate how cities can promote civic participation and democratic engagement, and helping Johns Hopkins University in exploring its own role as a beacon of civic engagement and democracy.
Warren is the founder of the national civics education organization Generation Citizen, where he currently serves on the Board of Directors. He served as the organization's CEO for more than 11 years, helping grow Generation Citizen to become one of the preeminent civics education organizations in the country, promoting action civics across diverse geographies through best-in-class programming and concrete policy change. Warren has also served as a Social Entrepreneur in Residence at Brown University and Tufts University, and published a book in 2019, Our Generation Citizen: The Power of Youth in Politics. Warren was named an Echoing Green Fellow in 2010, and a Draper Richards Kaplan Fellow in 2012.
He continues to write on subjects ranging from youth political engagement to African politics to sports, and has been published and featured in the New York Times, Wall Street Journal, the Christian Science Monitor, Education Week, the New York Daily News, Huffington Post, San Diego Union Tribune, Sports Illustrated, Philadelphia Inquirer, and the Providence Journal.