Stephanie Watson
Senior Director, DMGroup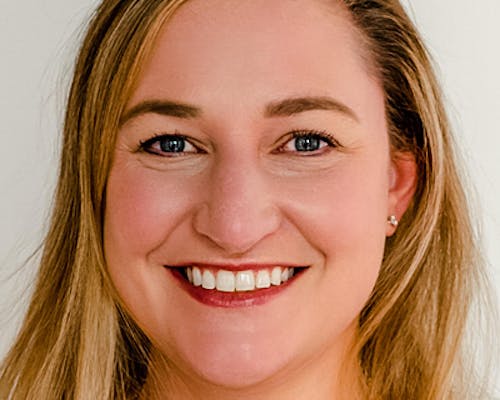 Steph is the Senior Director for DMConsulting, where she manages the firm's consulting team and oversees its portfolio of projects. Steph partners with school districts to help them manage for success by leading client engagements to achieve excellent client satisfaction and results. Applying our existing ideas and generating new solutions tailored to the districts' needs is key to Steph's role.
As Senior Director, Steph is heavily involved in building a sustained, integrated firm, by providing mentorship and support to DMGroup's consultants and by maintaining DMGroup's commitment to equitable and intentional recruiting, staff training, and professional development to deliver the most potential for transformational impact.
Representative Project Experiences Include:
Partnering with one of the largest public school districts in the nation to support the refinement of special education systems and highlight the distinctiveness of district special education programming.
Exploring alignment of districts' current practices with best practice research in order to raise achievement of students, with or without special needs.
Identifying opportunities to align staff practices and effectively manage staffing in order to create sustained change in schools and classrooms and improve the work life of teachers.
Other Professional Experiences Include:
Prior to joining DMGroup, Steph was a management consultant with Accenture Federal Services, where she worked primarily with the US Department of Education's Office of Federal Student Aid to improve the tools and resources borrowers use to access and manage their federal student aid.
Steph was also a high school Spanish teacher at Gwynn Park High School in Prince George's County, Maryland.
Education:
M.A. in Educational Policy and Leadership Program from American University
B.A. in Public Policy Studies with minor in Spanish from Duke University