Laura Allen, CPFO, ICMA-CM
Executive Board
Laura Allen, CPFO, ICMA-CM
GFOA President, Budget Analyst III, Capital Budgeting, Maryland Department of Budget and Management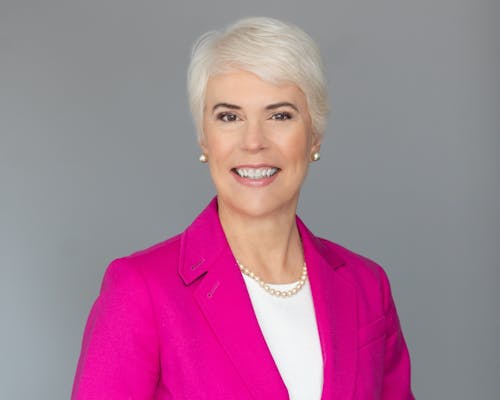 Laura Allen (she/her), CPFO, ICMA-CM is currently the Budget Analyst III, Capital Budgeting, for the Maryland Department of Budget and Management. She most recently served as the Town Manager of Berwyn Heights, Maryland. Ms. Allen has over 30 years of local government experience, eleven at the executive level in California and Maryland specializing in small communities.   
As a member of GFOA she has served as a reviewer for the Distinguished Budget Presentation Award program for over twelve years.  Ms. Allen became a CPFO in the spring of 2012.  She joined the Committee on Economic Development and Capital Planning in 2013 and became the Vice Chair in 2016.  She joined the Executive Board in 2019.
Ms. Allen has presented at GFOA and ICMA conferences on topics ranging from capital planning and infrastructure to creative placemaking for small communities.   She co-authored What Governments Look for in a CFO, Government Finance Review, February 2016.
Ms. Allen has a Master's Degree in Public Administration from the University of Nevada, Reno. She is a graduate of Leadership ICMA and the Senior Executive Institute (SEI) at the University of Virginia, Darden Graduate School of Business.