Amy Chang
Director of Finance and Administration, San Elijo Joint Powers Authority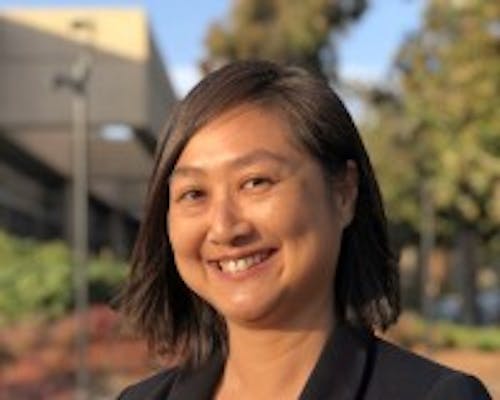 Ms. Chang joined the San Elijo Joint Powers Authority (SEJPA) management team in January 2020 providing leadership for the finance and administration functions.
Ms. Chang holds a Bachelor's degree in Business Administration with concentration in Accounting from California State University, Fullerton, a Master's degree in Information Systems Auditing from California Polytechnic State University, Pomona, and certificates in two executive leadership programs from a well-respected executive coach, Dr. Michelle Pizer.  She has two decades of experience leading the key finance, contract, and audit activities, along with spearheading large scale initiatives including the L.A. County Department Audit Finding Task Force, L.A. County Office of Emergency Management Homeland Security and UASI grant funding programs, partnering with developers to build communities for the City of Ontario, and creating organizational culture into a high performing and engaging finance team.
She currently serves on the Board of Directors for the Women Leading Government professional organization with the mission to help women leaders in government succeed in their career.  She also volunteers regularly with professional and community organizations as she is a firm believer in making a difference and to help build a better community.