Angelique Hayes Rice
Associate CFO, District of Columbia Government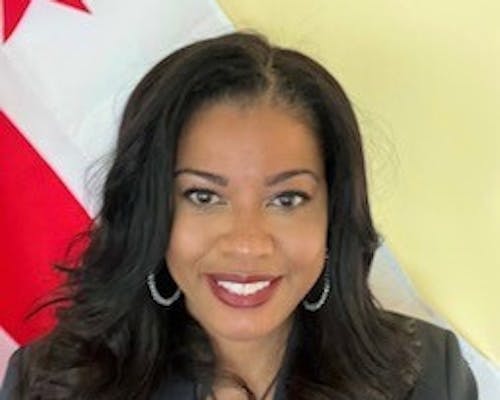 Angelique Hayes Rice, in April 2018, was appointed Associate Chief Financial Officer for the Government Operations Cluster (GOC). In this role, she manages the development and execution of a combined $3 billion in operating and capital budgets for 39 agencies through the incorporation of three underlying models: satellite operations, shared services, and fixed-costs services. These agencies fall under the three branches of government: the Executive Office of the Mayor, the Council for the District of Columbia, and the Office of the Attorney General. The cluster also fiscally manages the Departments of Employment Services, Libraries, Technology, and General Services, which constitute more than 50 percent of the city's capital projects.
Ms. Rice, who is a 25-year veteran of the District government, previously served as the Associate CFO for the Public Safety and Justice Cluster. She began her career with District government as a senior budget analyst and branch chief for the Office of Budget and Planning.
Prior to joining the District government, Ms. Rice worked for Nation's Bank as a consumer banker and for the New York Shipping Association/International Longshoreman's Association as an auditor, where she monitored maritime policies and procedures and analyzed import and export documents on behalf of the Longshoreman's union.
Ms. Rice has a master of public administration from The George Washington University, Washington, DC, and a bachelor's in finance from Syracuse University, Syracuse, NY. She is an active member of several non-profit community service organizations and is currently the vice president of the Government Finance Officers' Association/Washington-Metropolitan Area (GFOA-WMA), past president of the GFOA-WMA and past president of the DC Chapter of the National Forum for Black Public Administrators.