Alina Bartley
Director, Supply Chain, Alvarez & Marshal, Houston, TX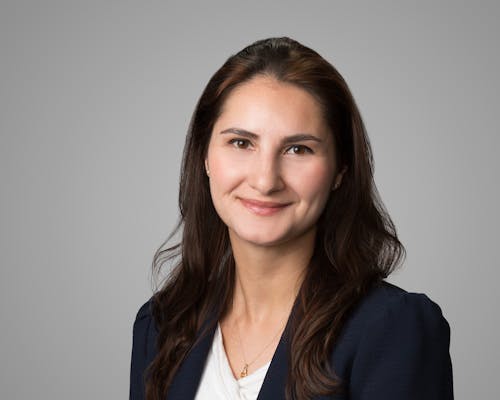 Alina Bartley is a Director with Alvarez & Marsal Corporate Performance Improvement in Houston. Her primary area of concentration is supply chain with specialization in strategic sourcing.
With more than 10 years of industry and consulting experience, Ms. Bartley has led multiple complex strategic sourcing engagements across both public sector and private sector clients. In the public sector, she recently supported procurement transformation activities at a large school district, and prior to that, supported the stand-up of a utilities procurement organization following carve-out from a government-owned utility provider. Ms. Bartley has experience with incorporating supplier relationship management (SRM) and supplier diversity concepts in clients' overall playbook for category management and strategic sourcing.
Prior to being in consulting, Ms. Bartley spent 6 years with ExxonMobil in the Houston area, where she most recently served as Industrial Gases Category Manager, negotiated >$100M deals with suppliers to support growth in chemicals and refining demand, and initiated plans to include Tier 2 supplier diversity expectations in standard contracts.
Ms. Bartley's other notable assignments include assisting a multi-billion-dollar poultry processor redesign its procurement organization by assessing the client's current operating model, developing a future organization state, and providing a road map for implementation. As follow-on work from this client, Ms. Bartley conducted training workshops with the new procurement team, while sourcing $20M-$80M categories such as flexible films, PPE, corrugate, vaccinations, contingent labor, and maintenance parts.
Ms. Bartley earned a bachelor's degree in Chemical Engineering from the University of Florida and an MBA from the University of Texas McCombs School of Business. Ms. Bartley has been a leader for 15 years at the Society of Women Engineers, a non-profit organization advancing and supporting women in STEM fields. She currently serves on the SWE magazine editorial board, which reaches over 40,000 SWE members globally.