Michael A. Bryant
GFOA Past President, Deputy County Manager, Mecklenburg County, NC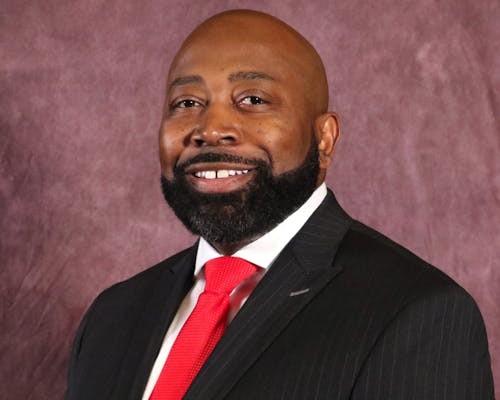 Michael Bryant is the Deputy County Manager in Mecklenburg County, NC. As Deputy County Manager, Michael provides executive oversight for the Finance Department, the Tax Office, Information Technology, Human Resources, and the Tax Assessor's Office. Also, he is responsible for leading the County's enterprise risk management strategy and for supervising financial planning and organizational compliance throughout the organization.
Prior to serving as Deputy County Manager, Michael was the Director the Office of Management and Budget (OMB) in Mecklenburg County, NC. As the Director, he was accountable for leading the annual budget development activities on a $2 billion budget, facilitating Board decision-making, and providing oversight and guidance to County departments, business partners, and non-profit organizations.
Michael has been with Mecklenburg County since 2003 and has nearly 25 years of experience in City, County, and State government. He has represented Mecklenburg County at several conferences and training seminars. Prior to Mecklenburg County, Michael worked for the City of Durham, Duke University, Granville County and the NC Office of the Governor.
Michael holds a Bachelor of Science degree and a Masters of Pubic Administration degree from North Carolina Central University. He is an inductee of the North Carolina Central University Forty Under Forty Alumni Award, an honor given to young alumni that have exhibited leadership, dedication, and success within their profession and personal communities. Also, in May 2019, Michael was appointed to serve on the North Carolina Central University's Board of Visitors.
Michael is a recipient of John "Jack" Vogt Lifetime Achievement Award, a recognition of individuals who have advanced the field of budgeting and/or evaluation in North Carolina local government.
Michael serves as President of the Government Finance Officers Association (GFOA) of the United States & Canada Executive Board. He is a graduate of the National Forum for Black Public Administrators (NFBPA) Executive Leadership Institution (ELI); a former president of the Southern Piedmont Chapter of NFBPA; an American Leadership Forum Senior Fellow; a NC Governor's Public Management Fellow; a graduate of the Public Executive Leadership Academy – University of North Carolina; and, graduate of the Leadership, Educating, AND Developing (LEAD) – University of Virginia.