Danielle Scott
Director, PFM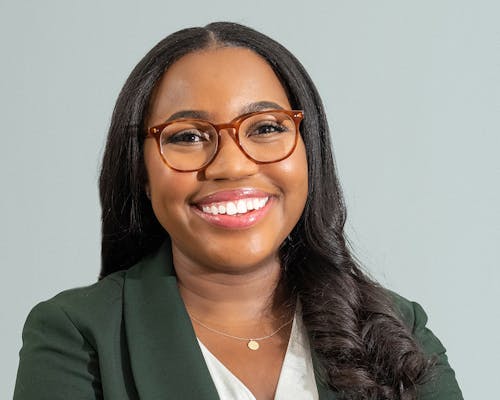 Danielle Scott (she/her) is a director with PFM's Management and Budget Consulting (MBC) practice and co-director of PFM's Center for Budget Equity and Innovation.  Danielle specializes in projects where the firm provides equity, budgetary, and financial analysis, reviews municipal operations and develops multi-year financial plans to help municipal governments overcome their fiscal challenges.  Specializing in integrating equity, she helps clients develop long-term blueprints for fiscal, economic, and community sustainability.
In addition to co-leading MBC's emerging equity practice, Danielle is actively involved in PFM's efforts to develop client understanding and implementation of recovery initiatives associated with COVID-19 and the American Rescue Plan Act. In this role she assists colleagues and clients by helping them understand federal guidance and implement equitable and multi-year approaches to recovery.
Danielle is also the practice lead for MBC's growth strategy in Texas where she has led and supported a variety of project work. Most recently, Danielle served as the day to day project manager for PFM's Operations and Organization Review for Harris County, Texas. She supported PFM's multi-year financial plan work in Houston, provided multi-year forecasting for Missouri City, Texas, and is currently leading two projects in San Antonio for the City and youth non-profit community.
In 2021, Danielle was selected as the recipient for the Rising Star Award from the National Women in Public Finance.