Elizabeth Reich
Chief Financial Officer, City of Dallas, Texas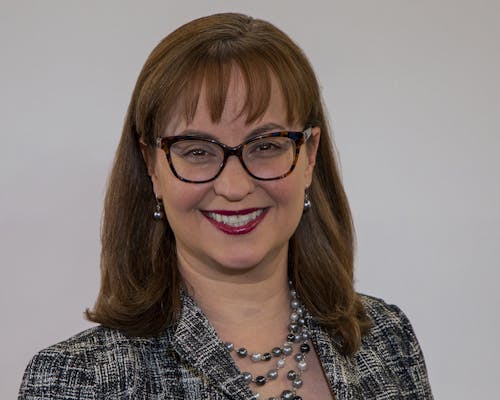 Elizabeth Reich serves as the City of Dallas' Chief Financial Officer. She oversees financial policy and operations with an annual budget of $4.35 billion, $5 billion in municipal debt, and $3 billion in investments. Elizabeth is proud to lead a team of about 500 employees in 5 departments.
Elizabeth is a strategic CFO, accomplished at leading organizations through financial and operational crises to stability. A believer that good governance is possible, she takes on challenging situations. In her first year at the City of Dallas, Elizabeth was instrumental in brokering a compromise that saved the Dallas Police and Fire Pension, and since then has helped the City emerge on strong financial footing from a devastating tornado followed closely by the COVID-19 crisis. Importantly, she invests in the employees and the organization so that success is not measured simply by managing current issues, but by achieving long-term effectiveness and financial sustainability.
Elizabeth is an excellent communicator and excels at sharing complex financial information in ways that resonate with elected officials and members of the public. Most recently, Elizabeth has focused on structuring the financing for the City's exciting plans for its convention center and Fair Park, strengthening Dallas' investor relations program (cityofdallasbonds.com), and establishing the Office of Data Analytics and Business Intelligence to transform Dallas' approach to data-based decision making.
The Bond Buyer honored Elizabeth as a Trailblazing Woman in Public Finance in December 2021. D CEO Magazine included Elizabeth in its 2022 Dallas 500 List of the Most Powerful Business Leaders in Dallas-Fort Worth. She serves on the board of Broadway Dallas, is active in Women in Public Finance, and enthusiastically supports numerous mentoring programs.
Previously, Elizabeth enjoyed a 16-year career with the Social Security Administration, including serving as its CFO in 2015.