Executive Board
Anne P. Harty, CPA, CGFO
Chief Financial Officer, City of Rock Hill, SC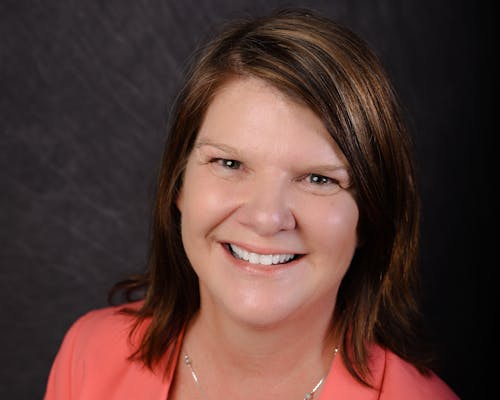 Anne P. Harty, CPA, CGFO is currently serving as the Chief Financial Officer/Municipal Clerk for the City of Rock Hill, South Carolina.  Anne has over 30 years in government finance, all at the management level.  Prior to joining Rock Hill in 2005, Anne served as the York County, SC Treasurer and Finance Director for 14 years.    
Anne has been involved in GFOA for most of her career and has served GFOA as an ACFR and Budget Reviewer for more than 12 years.  She also served on the GFOA Nominating Committee from 2017-2019 and on the leadership team of the Women's Public Finance Network from 2012 – 2018.  Anne served on the Accounting Auditing and Financial Reporting Standing Committee from 2010-2016.  Additionally, at the State level, Anne served GFOA-SC as President in 2020 and 2021 and previously as Board Secretary in 2004. She has moderated and conducted sessions at past GFOA national and SC conferences and have served on numerous committees. 
Anne also served on the SC Association of CPAs Board 2007-2009 and is currently serving as Vice-President of the Catawba Chapter of the Sc Association of CPAs. 
Anne completed the GFOA Advanced Government Finance Institute at the University of Wisconsin-Madison in 2009.  She received her designation as a Certified Government Finance Officer from GFOA-SC in 1994. She received her license as a Certified Public Accountant in 1990 and her Bachelor of Science Degree in Business Administration from Winthrop University in 1987. 
In 2021, Anne was named a Distinguished Graduate of the Winthrop University School of Business Administration.  In 2017, the Charlotte Business Journal named Anne "CFO of the Year" in the Non-Profit/Government category.  In 2015, she received the national Outstanding CPA in Local Government Award from the American Institute of CPAs.  In 2012, Anne received the SC Association of Certified Public Accountants Women to Watch Award.