Michael Imhoff
Managing Director, Stifel Nicolaus & Co.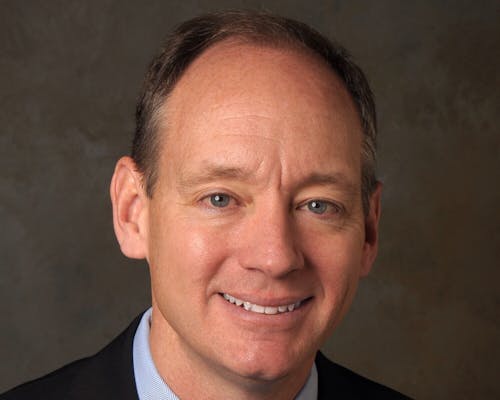 Michael Imhoff is a Managing Director of Fixed Income Capital Markets for Stifel Nicolaus & Co. He is responsible for Municipal Institutional Syndication. Mike served on the Board of Directors for the broker dealer. Stifel, Nicolaus & Co. is a full service Investment Banking firm with 340 offices in 45 states. In 2020, Stifel Nicolaus served as the lead underwriter on 771 issues (ranking first nationally) totaling over $18 billion in par amount (ranking eighth nationally) of Municipal debt.
Mike currently serves on the GFOA Debt Committee. He also serves on the SIFMA Municipal Executive Committee. He was elected to serve on the Municipal Securities Rulemaking Board from March 2006-September 2009. He Chaired the MSRB Regulatory Review Committee and the Finance Committee. Mike recently served on the FINRA Fixed Income Committee until 2015. He is also a past Director of The Bond Market Association and a past Chairperson for The Regional Advisory Committee. Mike was appointed by Governor Owens as a founding board member and former Chair of the Colorado Venture Capital Authority and as a member of the Governor's Transportation Finance Taskforce. He has been a member of the Colorado Municipal Bond Dealers Association since 1985.
Mike received a Bachelor of Science degree in Finance and International Finance from the University of Colorado at Boulder (including studies at the London City Business School in London, England). He serves on the Board of the University of Colorado Foundation (past Chairperson), the Denver Botanic Gardens Board (Vice-Chair), Boy Scouts of America Denver Area Board (VP of Endowment), American Diabetes Father of the Year Committee and Colorado Concern.