Håkon Johanson
Director of Finance/CFO, Town of Gilbert, AZ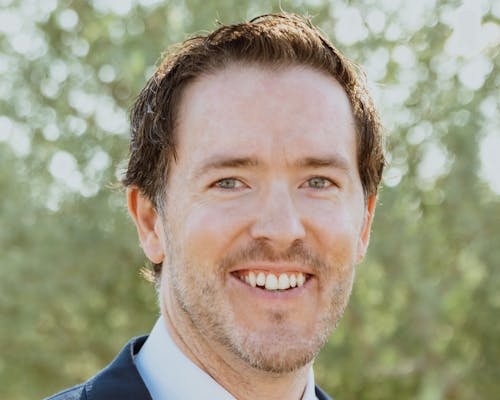 Håkon Johanson is an experienced finance professional with over 15 years of local government experience. He thrives in challenge and has a passion for learning. He welcomes differing opinions and approaches to challenges, seeks those with greater experience, and then charts a path forward.
Håkon Johanson has been the Director of Finance and Management Services for Gilbert, Arizona since 2016, with Key responsibility including Bond/Debt issuance and management, procurement, tax compliance, accounting and treasury functions, and utility billing. Gilbert, Arizona is a suburb of Phoenix Metro with over 270,000 residents and continues to grow. Prior to that, Håkon held the following positions within the Town of Gilbert: Deputy Finance Director, Water Resource Manager, Interim Fleet Business Manager, Budget Analyst, and Economic Development Analyst. That variety of experience has given him quite a unique perspective of how interrelated and interconnected an organization is and needs to be to perform at exceptional levels.
Prior to coming to Gilbert, Håkon served at a Venture Capital Firm, an analyst for a large healthcare software provider, and as the Marketing and Events Director for a regional Chamber of Commerce, hosting golf tournaments, large business expos, and galas recognizing local leaders in business and community. Håkon has served as chairperson of several professional and civic organizations.
He earned a Master of Business Administration from Arizona State University's W.P. Carey School of Business with an emphasis in Finance and a Bachelor of Communications: Advertising & Marketing Emphasis from Brigham Young University. Håkon is a member of many professional organizations but most enjoys connecting with and exchanging ideas with peers, learning from and helping to develop and mentor young professionals who are new to the local government profession through his work with Gilbert's Mayor's Youth Council, ASU's Public Service Academy, the GFOA Young Professional's group and many others.
Håkon is most proud of the work of his various teams and what they accomplish together. He is proud of his work in Water & Energy Resources, securing long-term additional hydro power and water resources for his community. He has guided the organization through over 12 rating upgrades to reach AAA/Aaa from all three major rating agencies. He is excited to see new approaches to old challenges.
Håkon has lived in Michigan, Northern Virginia, Utah, Arizona, and San Paulo, Brazil, and is fluent in Portuguese. Håkon is an avid fan of the Michigan Wolverines (and the Sun Devils), having been born in Ann Arbor Michigan, and also enjoys time with his wife and four daughters and their beagle named Rocket.