Don Kettl
Professor Emeritus and Former Dean, University of Maryland School of Public Policy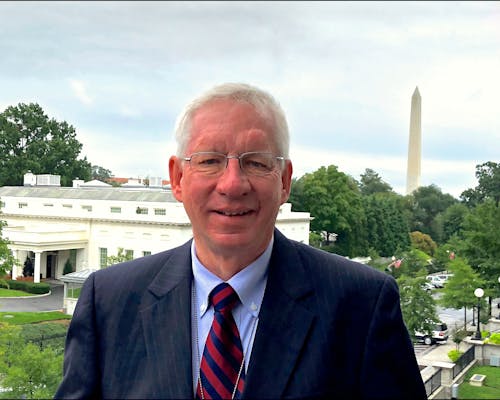 Don Kettl is Professor Emeritus and Former Dean, University of Maryland School of Public Policy and, until his retirement, was the Sid Richardson Professor at the Lyndon B. Johnson School of Public Affairs, at the University of Texas at Austin. He is also a senior adviser at the Volcker Alliance and a nonresident senior fellow at the Brookings Institution, as well as a fellow of the National Academy of Public Administration.
Kettl is the author or editor of numerous books, including The Divided States of America (2020); Can Governments Earn Our Trust? (2017); Little Bites of Big Data for Public Policy (2017); The Politics of the Administrative Process (8thedition, 2020), Escaping Jurassic Government: Restoring America's Lost Commitment to Competence (2016), System under Stress: The Challenge to 21st Century American Democracy Homeland Security and American Politics (2014), The Next Government of the United States: Why Our Institutions Fail Us and How to Fix Them (2008), and The Global Public Management Revolution (2005).
He has received three lifetime achievement awards, and three of his books have received national best-book awards. Kettl holds a PhD in political science from Yale University. He consults broadly for government organizations at all levels around the world and has appeared frequently in national and international media. He is also a shareholder of the Green Bay Packers.