Andrew Walter Kleine
Senior Director, Government & Public Sector, EY-Parthenon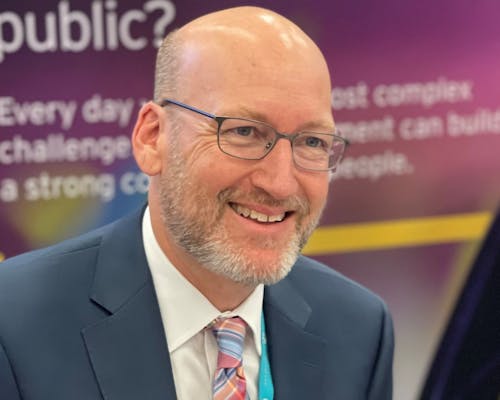 Andrew Kleine is Senior Director – Government & Public Sector at EY-Parthenon, a global advisory firm.
Andrew is a nationally recognized leader in budgeting for outcomes, performance management, long-term financial planning, and business process improvement. He is the author of City on the Line: How Baltimore Transformed Its Budget to Beat the Great Recession and Deliver Outcomes (Rowman & Littlefield, 2018).
Andrew's career has included leadership roles in both federal and local government, including as Chief Administrative Officer for Montgomery County, Maryland; Budget Director for the City of Baltimore; and Acting CFO for AmeriCorps.
For his work in guiding Baltimore through the Great Recession, Andrew received the 2016 National Public Service Award from the American Society for Public Administration and the National Academy of Public Administration.
Andrew was a technical advisor for Bloomberg Philanthropies' City Budgeting for Equity and Recovery program and is currently working with state and local government clients on financial reform, strategic planning, performance management, and COVID recovery. He is a columnist for PATimes and has been published in RouteFifty, Governing, NextCity, GovExec, GFR, and other outlets.
Andrew lives in Silver Spring, Maryland.