Danelle MacEwen
Performance Management Specialist, City of Olympia, WA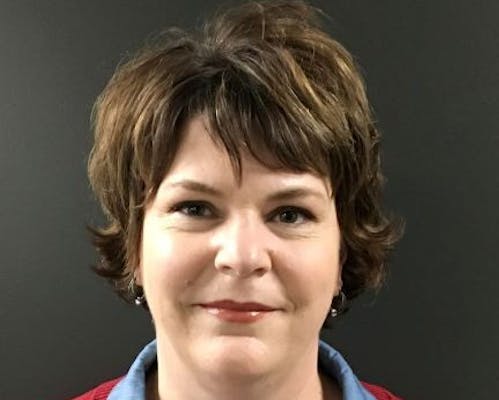 Danelle MacEwen, Performance Management Specialist, Office of Performance & Innovation, City of Olympia
As a Performance Management Specialist for the City of Olympia's Office of Performance and Innovation, Danelle focuses on process improvement, performance metric development, meeting design and facilitation and performance management.
Danelle has been with the City of Olympia since 2007, starting in the Public Works Department as an Engineering Technician. It was here where she developed a curiosity and passion for process improvement and performance management. Danelle is known for continually asking 'why'. She thrives on solving problems and helping teams reach their potential.
In 2017, Danelle helped launch the City's Office of Performance and Innovation. OPI provides internal consulting to City departments in the areas of strategic planning and performance management. To foster a culture of continuous learning and improvement, Danelle works with departments on establishing performance teams and performance dashboards. These teams develop metric and routines to discuss their data and progress towards goals. Currently, Danelle is using her process improvement skills to lead an enterprise-wide technology project that will replace an outdated finance and accounting system.
Danelle earned her Lean Six Sigma green belt in 2016 and her black belt in 2018. She is a proud graduate of Washington State University with a BA in Business Administration. On any given fall Saturday, you will find Danelle waiving the Cougar flag and cheering on the Cougar football team. Danelle and her husband enjoy golfing and hanging with their Boston terriers, Archie and Winston.