Angèle Ozoemelam
Business Services Director, Tucson, AZ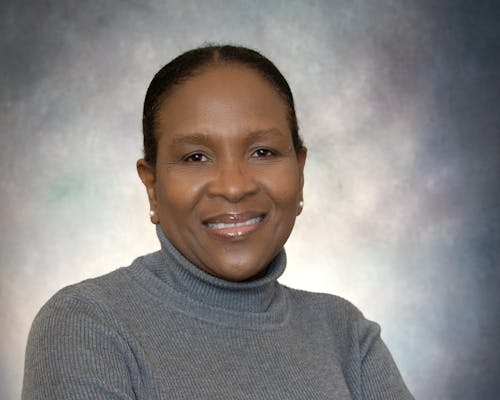 Angèle Ozoemelam serves as the Business Services Director for the City of Tucson, the second largest city in Arizona. She is a Certified Public Accountant (CPA) and Chartered Global Management Accountant (CGMA). She holds a bachelor's degree in accounting and a Master of Business Administration (MBA) from the University of the Virgin Islands (UVI).
Angèle is a seasoned government finance professional with over 30 years of budgeting, auditing, and accounting experience and has held several executive-level positions in higher education and government. She served the United States Virgin Islands government as Associate Budget Director. In that role, she was instrumental in the territory's successful attempt at securing a $188 million community disaster loan forgiveness from FEMA. Angèle is trained in strategic planning for government and has served in state and municipal governments.
Angèle recently received the triple crown award from the GFOA for excellence in financial reporting, distinguished budget presentation, and the popular annual financial report while serving as the Finance Director for the City of Casa Grande, AZ.
Angèle served on the Pinal County, AZ, audit committee and is a board member of the Arizona Women Leading Government and the Arizona Government Finance Officers Association (GFOA). She proudly identifies herself as a product of mentorship from a successful government finance professional and always welcomes the opportunity to teach/mentor budding professionals in her line of work.