Joe Pulvermacher
Fire Chief/Emergency Management Director, Fitchburg Fire Department, WI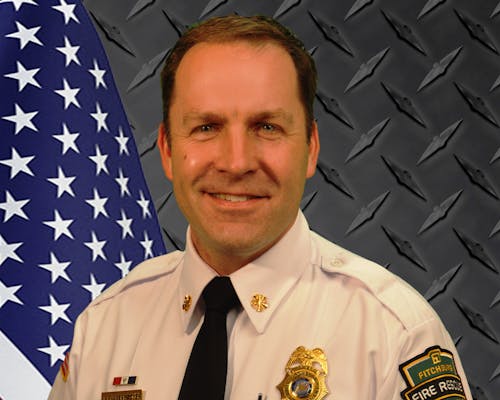 Joe Pulvermacher is the Fire Chief and Emergency Management Director for the City of Fitchburg (WI). Chief Pulvermacher is the sitting Great Lakes Director for the Executive Fire Officer (EFO) Section of the International Association of Fire Chiefs (IAFC). He is also the President-elect for the Wisconsin State Fire Chiefs' Association.
Chief Pulvermacher has experience in the fire service as a volunteer, military, career, and combination firefighter. Joe continually evaluates training requirements that impact the fire service (considering advances that evolve through generational influence). He is motivated through positive impacts in workforce development, succession planning, and organizational ownership.
Chief Pulvermacher is actively involved in the partnership between the Government Finance Officers Association (GFOA) and the IAFC - to establish content and curriculum that addresses financial literacy for new and aspiring fire chiefs. Chief Pulvermacher continues to participate in outreach throughout the fire service – to strengthen executive, administrative, and operational partnerships within our industry.