Amy K. Shreck
Director, BKD National Public Sector Group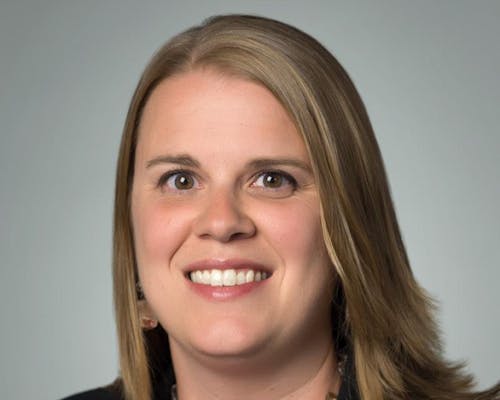 Amy is a member of BKD National Public Sector Group and has more than 15 years of experience working with governmental entities, not-for-profits and higher education institutions. She leads the BKD Center of Excellence for the Public Sector, an internal committee of public sector leaders across the firm who discuss a variety of issues important to the public sector.
She completed a two-year term as a practice fellow with the Governmental Accounting Standards Board (GASB) at its headquarters, where she helped to formulate standards and assisted with technical inquiries. Amy's experience at GASB allows her to help clients better understand GASB standards and the thought process behind the standards.
Amy is a member of the American Institute of CPAs and Nebraska Society of Certified Public Accountants. She also is a frequent presenter at the Great Plains chapter of GFOA conferences, speaking on financial reporting changes, including new GASB statements and projects.
She is a graduate of Leadership Omaha Class 37 and serves on the Nebraska BKD Foundation Advisory Committee. She previously served on the Goodwill Industries Serving Southeast Nebraska board of directors and the University of Nebraska-Lincoln School of Accountancy Junior Advisory Board.
Amy is a graduate with highest distinction of University of Nebraska-Lincoln with a B.S. degree in business administration and an M.P.A. degree.