Thomas Winston
President and CEO, Toledo-Lucas County Port Authority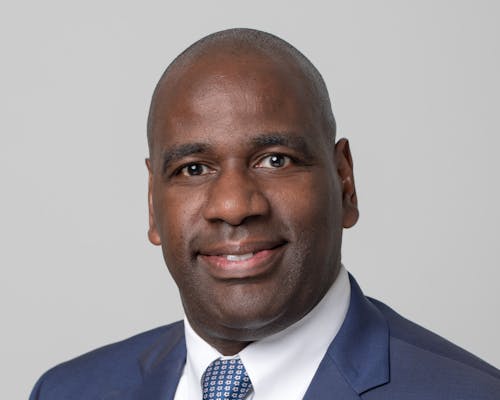 Thomas J. Winston serves as the President and CEO of the Toledo-Lucas County Port Authority. His responsibilities include development and implementation of the strategic direction of the Port Authority, as well as overseeing all operations and development activities including airports, seaport, economic development financing programs, brownfield development, property acquisition, downtown parking operations, and other strategic activities associated with the Port Authority's multi-modal facilities.
Prior to being promoted to President and CEO in September 2019, Thomas served as Vice President, Administration and Chief Financial Officer for nine years where he led the Port Authority's accounting, finance programs, legal, IT and human resources departments. Prior to joining the Port Authority in 2010, Thomas held positions of increasing leadership responsibilities in various business capacities with several diverse industry leading corporations including Owens Corning (Toledo), Pfizer Inc. (NJ/NYC) and Nuveen Investments (Chicago).
A native of Chicago, Illinois, Thomas earned his Bachelor of Arts degree (Economics and Philosophy) from Ohio Wesleyan University in 1992 and Master of Business Administration (Finance, Marketing) from Loyola University Chicago in 1998.
Thomas is a member of the internationally recognized Association for Financial Professionals (AFP) and serves on the Board of Trustees for ProMedica, Imagination Station, Toledo Opera Association, Lourdes University and The Toledo Museum of Art.