AMS Quick Start Instructions
Awards
AMS Quick Start Instructions
Logging in for the first time
Please note that the registration process has been modified to provide enhanced security and differs slightly from the process described in the training webinar.
To access the Awards Management System for the first time to submit an application or request an extension, governments will need to log in to the registration form in GFOA's e-store to register.
You will need your GFOA username and password to register. If you don't know your GFOA username and password, email membership@gfoa.org for assistance.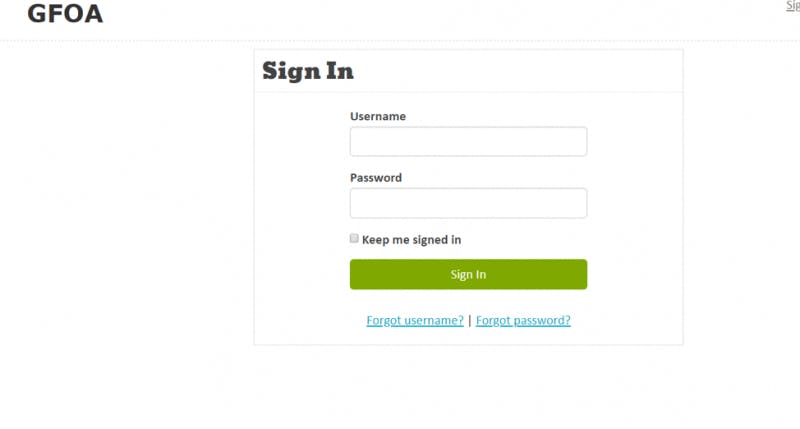 Submitting an application to the COA Program
1. Log in to Laserfiche Forms at https://lf.gfoa.org/Forms
(For the best experience, do not use the Internet Explorer browser.)

2. Enter the AMS username and password provided in the email you received. Update the password to one of your choosing.
3. Select "Start Process" at the top of the screen in the blue band.

4. Click on the green "Start" button to the right of "COA Application" to open and complete the application form

Retrieving results of a review
You'll receive an email letting you know that the review of your comprehensive annual financial report has been completed.
If you submitted your comprehensive annual financial report before June 1, 2020, the email will include a link and a temporary password for logging into Laserfiche Forms. Do so. The email will also contain a link to your result documents.
If you submitted after June 1st and have already registered, the email will contain a link directly to your result documents. Follow the link to access your documents in the Customer Package folder in your government's folder in the Repository.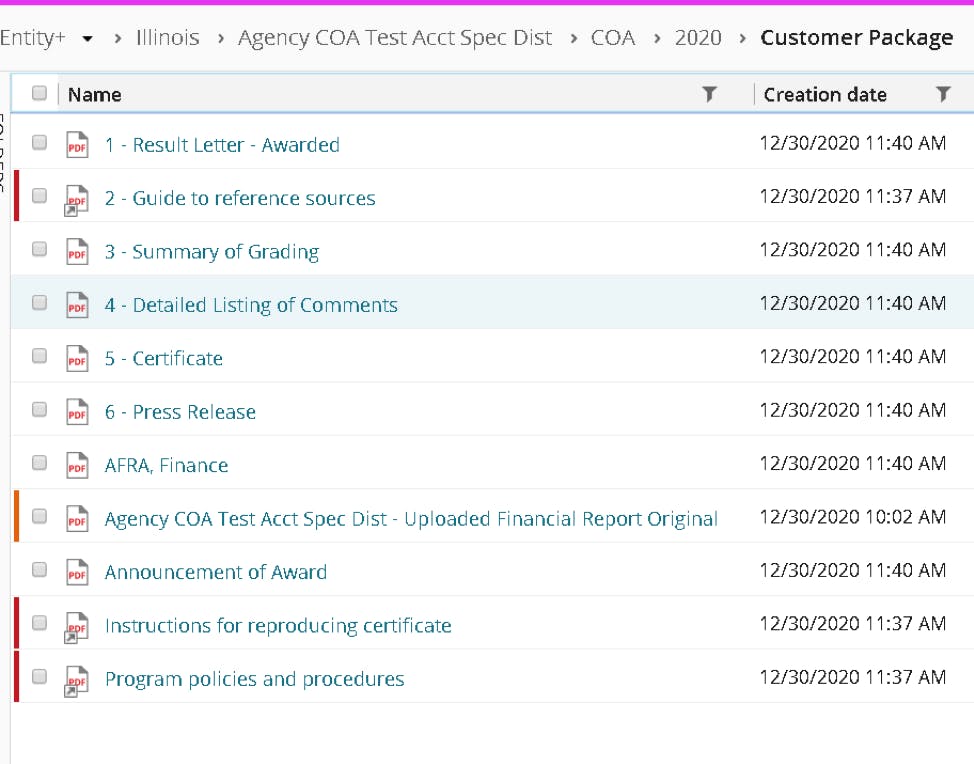 ---
If you have questions about submitting an application, requesting an extension, or retrieving results of a review, please email GFOA.