Diane B. Allison, CPA, CGMA, CGFO
Diane B. Allison, CPA, CGMA, CGFO
Assistant Legislative Auditor and Director of Local Government Services, Louisiana Legislative Auditor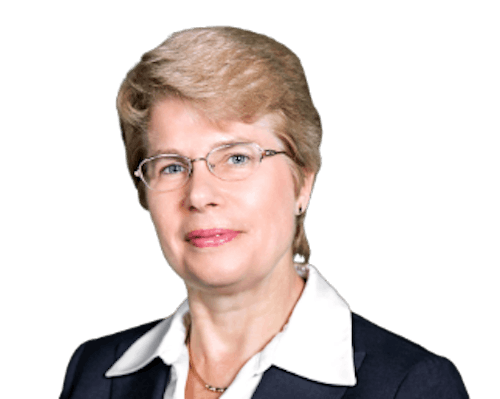 Diane Allison joined the Louisiana Legislative Auditor's office (LLA) in May 2021 as the Director of Local Government Services, having served as chief financial officer in three different local governments for a combined total of 17 years. LLA's Local Government Services primarily oversees the work of more than 280 independent CPA firms that conduct over 3,600 audits and other types of engagements, educates local governments on governmental accounting and internal controls, provides financial, operational and compliance advice to local governments, and prepares fiscal notes for the Louisiana Legislature.
Diane's areas of expertise are accounting and financial reporting, financial management, budgeting, fiscal policies, internal controls, fiscal compliance, and school activity funds.
Diane has over 30 years of accounting experience, including in the for-profit manufacturing, not-for-profit, public accounting, and local government sectors. She has been a Certified Public Accountant for over 25 years and also holds certifications as a Chartered Global Management Accountant and Certified Government Finance Officer. In 2019 she received the Woman to Watch Award from the Society of Louisiana CPAs.
Diane has presented at national, state, and regional accounting conferences, including the American Institute of CPAs (AICPA), Society of Louisiana Certified Public Accountants (LCPA), Government Finance Officers Association (GFOA), Accounting and Financial Women's Alliance, and both the Southern and Louisiana Associations of School Business Officials. In addition, she has written articles for various professional publications. She has served on and chaired various LCPA state and chapter committees. She currently is Chair of the national GFOA Accounting, Auditing, and Financial Reporting committee; serves on the LCPA state and local Governmental Accounting and Auditing committee; is President-Elect of the Accounting and Financial Women's Alliance, New Orleans Chapter; and is President of the Women in Public Finance, Louisiana chapter.
Diane is a graduate of Benjamin Franklin High School in New Orleans and graduated Magna Cum Laude from Wright State University in Dayton, Ohio with a Bachelor's degree in English and Accounting. She is a member of the following professional associations:
American Institute of Certified Public Accountants
Society of Louisiana Certified Public Accountants
Government Finance Officers Association of the United States and Canada
Louisiana Government Finance Officers Association (past President)
Accounting and Financial Women's Alliance (past President of the New Orleans chapter)
Louisiana Association of School Business Officials
Association of Government Accountants
Women in Public Finance
Institute of Internal Auditors