Jason Carini, MBA, CTP
Treasurer, Rogers County, OK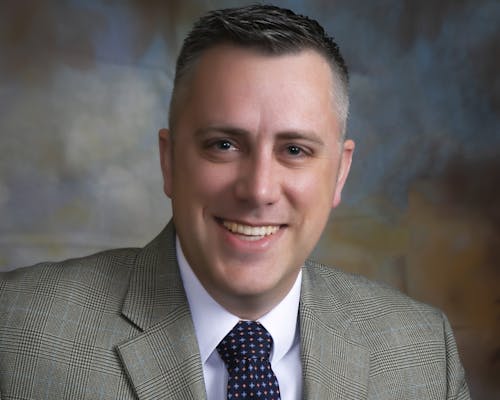 Jason has lived in NE Oklahoma most of his life. He grew up in Catoosa, home of the Blue Whale on Route 66, and attended Patrick Henry College outside of Washington, DC, graduating with a Political Science degree.
Jason was elected Rogers County Treasurer in 2014. In 2018, he graduated the University of Tulsa with an MBA. He is married to an amazing lady and recently celebrated 12 years of marriage with their 4 kids. He is a voracious reader and reads an average of 50 books a year, mostly biographies and historical fictions.
Treasurer Carini started an investment program for Rogers County in 2018. Over the past 4.5 years, the investment program has brought in $1.8 million in new revenue. Through the effort of the Treasurer's Office, Rogers County received it's first ever GFOA Distinguished Budget Award in 2021 and again in 2022.
Treasurer Carini has assisted in passing several bills at the Oklahoma State Capitol. In 2021, a bill was passed to allow Oklahoma Counties to establish a Rainy Day Fund. Another bill was passed allowing City/County Treasurers to buy State Agency bonds for their investment program. In 2023, legislation was passed allowing Cities and Counties to establish their first LGIP in state history.