Executive Board
Cynthia Evangelisti
Treasurer, Chicago Park District, IL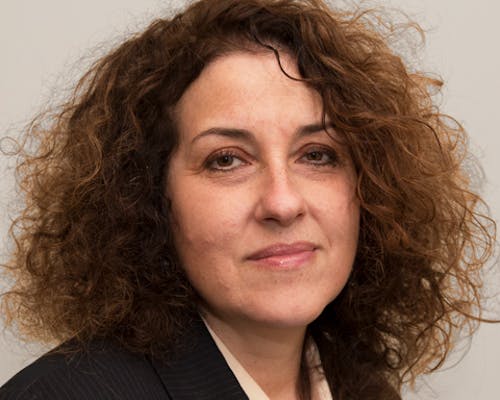 Cynthia Evangelisti is Treasurer of the Chicago Park District and has been with the Park District for 16 years. In her capacity as Treasurer, she is responsible for overseeing and managing the Park District's debt ($1.3 billion), and its cash and investment ($300 million) portfolios. Prior to her appointment as Treasurer, Cynthia served in various positions in the Treasurer's Office. She also has played a pivotal role in the Park District achieving past upgrades from rating agencies, the development of the Park District's debt policy and procedures and refinanced debt for approximately $107 million in savings for the Park District.
Prior to her tenure at the Park District, Cynthia held various positions at the City of Chicago. During her career, Cynthia has managed and closed bond transactions in the billions, which spans multiple credits. She is a member of the Government Finance Officers Association of the U.S. and Canada, (GFOA) and currently serves on GFOA's Executive Board. She formerly served on its Treasury and Investment Management Committee as Chair and Co-Chair of the Investment Subcommittee. She is also a member of the National Association of Bond Lawyers (Legal Assistants Section), and is a former officer and emeritus director of Women in Public Finance and currently serves as Vice President of Operations of the Chicago Chapter of Women in Public Finance.
Ms. Evangelisti is a recipient of the City's 2008 Kathy Osterman Award - Finalist for public service and she holds a Bachelor of Arts in Political Science with emphasis in Public Administration from Northeastern Illinois University, a Post-Baccalaureate Certificate in Paralegal Studies from Roosevelt University and a Master of Science in Public Services Management from DePaul University's School of Public Service.