Barry Fick
Executive Director, Minnesota Higher Education Facilities Authority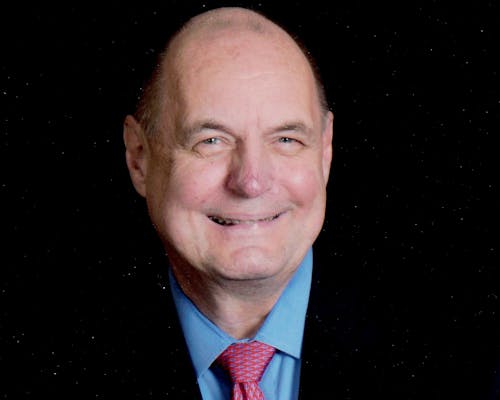 PROFILE & RECENT ACCOMPLISHMENTS
Currently leads the State Agency in Minnesota that is charged with responsibility for financing all private Higher Education financing in Minnesota
Oversaw digitization of all files, transcripts and other documentation accumulated over 40+ years by the Minnesota Higher Education Facilities
Financial advisor on over 400 bond issues with a par value of over $6.0 billion.
Enhanced client service efforts of the Minnesota Higher Education Facilities Authority to add value to Authority services
Liaison with investors, Rating Agencies, Trustees, Internal Revenue Service and others for private institutions of higher education in Minnesota
Educating & informing industry on effects of proposed legislation, regulations and court cases
Progressive, forward looking leader working to insure the long-term financial success of Minnesota Private Colleges and Universities and ensuring the Minnesota Higher Education Facilities Authority is a strong partner for the future.
EDUCATION / PROFESSIONAL CERTIFICATION
Mitchell | Hamline School of Law                   Juris Doctorate                        May 1980
University of Minnesota                                  B.S. – Economics                   June 1977
Certified Public Accountant                            CPA Certificate                       June 1982
EXPERIENCE
MINNESOTA HIGHER EDUCATION FACILITIES AUTHORITY
Executive Director      July 2016 – Present
The Minnesota Higher Education Facilities Authority ("MHEFA") a Minnesota State Agency which finances capital projects for Minnesota private higher education institutions. The MHEFA has approximately $990 million of conduit debt outstanding. Since its founding in 1971, MHEFA has served as conduit issuer for nearly 300 bond issues for $3 billion of conduit financings.
CITY OF LAKEVILLE, MINNESOTA
City Council Finance Advisory Committee
Member                        April 2018 – Present
Chairperson                  April 2019 - Present
NATIONAL ASSOCIATION OF HEALTH & EDUCATION FACILITIES AUTHORITIES (NAHEFFA)
Board member              October 2017 – Present
SPRINGSTED (Baker Tilly Municipal Advisors LLC)
Senior Vice President    February 2000 – July 2016
Other Executive posts   January 1989 – Jan. 2000
Baker Tilly/Springsted is a full-service financial and management advisory firm, serving the public and not-for-profit sector.  I led the Higher Education, Student Loan, Healthcare and Not-For-Profit groups. I provided clients with debt financing, refinancing & restructuring, investments, construction management, strategic planning, as well as policy development and implementation.