Joyce Highhouse, M.B.A., Ed.D.
Joyce Highhouse, M.B.A., Ed.D.
Director, Education Programs, Pivot Learning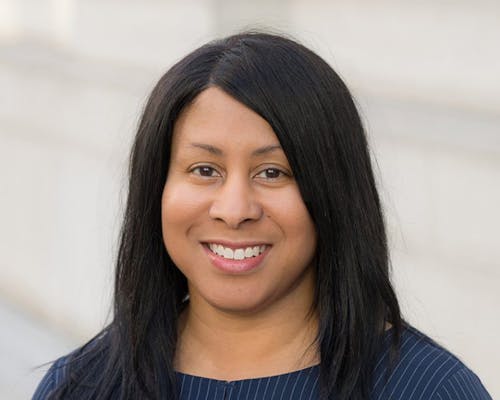 Dr. Joyce Highhouse has led our work around building organizational leadership capacity using a user-centered design approach. Dr. Highhouse has been responsible for deepening learning around continuous improvement with an equity lens. She facilitates a Professional Learning Network supporting Local Education Agencies in fostering improvement centered on the California School Dashboard and Local Control Accountability Plan Additionally, Dr. Highhouse provides leadership in the facilitation of equity work and systems improvement. In addition, Dr. Highhouse directs key aspects of our Multi-Tiered Systems of Support (MTSS) work. Joyce supported the design of MTSS frameworks specifically focused on foster, homeless and systems-involved students. Also, in collaboration with district leaders, Joyce co-facilitated the change design process and was instrumental in overseeing the testing and refinement of prototypes that will ultimately be integrated into the districts' tiered systems of support. Dr. Highhouse's work has also focused on board members' fiduciary role in governance of the strategic planning and budgeting process as well as stakeholder engagement training. Her work with school boards, district superintendents, charter management organization leaders and leadership teams has included the development of resources and curation of evidence-based practices in support of identifying as well as funding district priorities towards creating more equitable education systems.
Dr. Highhouse has almost 15 years of experience in education and over 15 years of business experience. She began her career in education through The Broad Residency in Urban Education. Dr. Highhouse completed her residency with Durham Public Schools, serving as Administrative Services Analyst and Special Assistant for Planning and Performance Management. Dr. Highhouse's school district-level work also includes Special Assistant to the Chief Academic Officer of Baltimore City Public Schools as well as independent consulting engagements.
Joyce Highhouse received her doctorate in Education from Columbia University's Teachers College. She earned her M.B.A. from Duke University's Fuqua School of Business and received her B.A. from Tufts University in Massachusetts.