Technical Services
Christine Hisick
Administrative Associate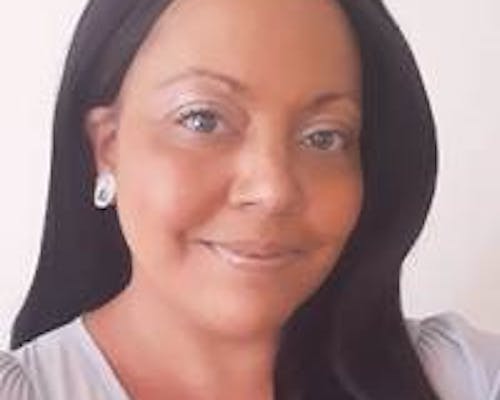 Christine Hisick joined GFOA as an Administrative Associate in Technical Services in 2018. Christine supports GFOA's Popular Annual Financial Reporting Program and Canadian Award for Financial Reporting Program, as well as GFOA's other awards programs.
Outside of her commitment to GFOA's members across North America, Christine deeply values her community of the City of Valparaiso and Northwest Indiana. Prior to joining GFOA, Christine served as the mayor-appointed neighborhood liaison and community and staff specialist for the City of Valparaiso. While there, she founded Banta Feeds Food Drives and Hands Around the Square. Christine created and implemented "Random Acts of Kindness Week Valparaiso," and other city-wide events while working as an advisor and member of the Human Relations Councils in Valparaiso and Northwest Indiana.
Her passion for civic leadership includes contributing articles to The Times of Northwest Indiana, The Chronicle of Northwest Indiana, and other digital publications; addressing public leadership forums; and representing her programs on local television.
Christine's service has been recognized through the following ways:
- Inductee to the Society of Innovators of Northwest Indiana since 2011.
- Second-place finalist in the Chicago Sun-Times "Searching for Local Heroes Contest
of Chicagoland" in 2009.
- Honored mayoral guest at the Valparaiso State of the City Address honoring her extensive service to her community in 2009.
She is a graduate of both Leadership Northwest Indiana and the Valparaiso Chamber of Commerce Leadership Academy.
Chicago office
203 N. LaSalle St Suite 2700
Chicago, IL  60601
Phone:  (312) 977-9700
Fax:  (312) 977-4806
Direct:  (312) 578-5469