Harpreet Hora
Executive Director, Budget Services, Atlanta Public Schools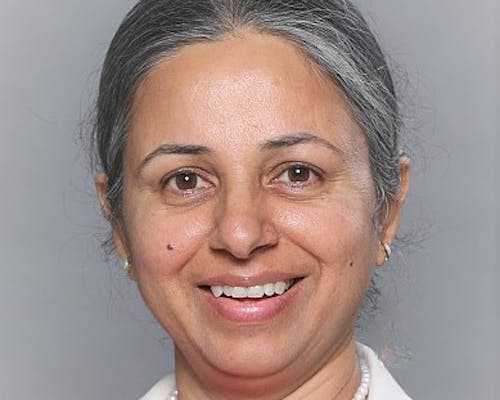 Harpreet Hora serves as the Executive Director of Budget Services for Atlanta Public Schools (APS). She oversees the development, monitoring and management of a $1.4 billion budget based on district priorities, and a goal to ensure equitable funding. In addition to overseeing the budget for the APS school district, Harpreet is working on implementing strategic initiatives like the Academic Return on Investment (AROI), and building an Opportunity, Tangibles, Intangibles, and Systems (OTIS) index to measure educational equity.
Harpreet's keen interest in trying to achieve equity in budgeting has led her to be a part of the "Rethinking Budgeting Initiative" since the start of the project. She is also a strong enthusiast for leveraging data through analytics and using performance management techniques for continuous improvement.
Prior to joining APS, Harpreet served at the City of Roswell and the City of Atlanta. Harpreet worked in the private sector for several years before transitioning to local government.
She has found her passion as a public servant, as it is much more fulfilling, and she can see the impact of the collective work of staff on the community.
Harpreet is a certified Chartered Professional Accountant from Canada and has a Master's degree in Business Administration. She also holds a Local Finance Officer Certification from the University of Georgia's Carl Vinson Institute of Government.