Executive Board
Sue Iverson
Finance and Accounting Manager, City of Red Wing, MN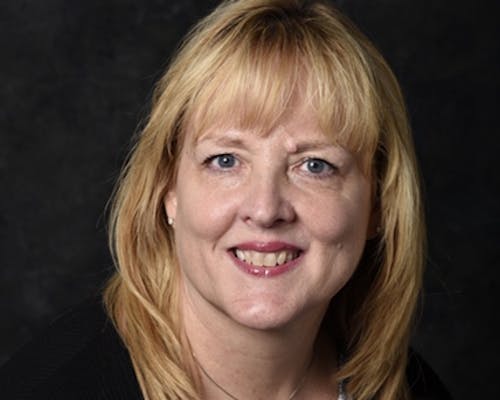 Sue Iverson is currently the Finance and Accounting Manager for the City of Red Wing. She was previously the Finance Director for the City of Lake Elmo and was the Director of Finance and Administrative Services for the City of Arden Hills. While at Arden Hills she also served as the Acting City Administrator from October 2015 to December 2016 and December 2009 until May 2010. Previous to this she was the Finance Director for the City of Mahtomedi, the Finance Director/City Clerk-Treasurer for the City of Norwood Young America and the City Clerk for the City of New Germany. She worked in the public sector for Honeywell, Inc. for about 15 years. She is a Certified Municipal Clerk and was licensed by the Minnesota Technical College Board to teach Accounting. She has a Masters Degree in Public and Non-Profit Administration from Metropolitan State University in St. Paul, and a Masters Degree in Accounting and Financial Management from Keller Graduate School of DeVry University. She also has a B.S. in Accounting from Metropolitan State with a Minor in Human Service Administration and an A.A.S. in Accounting from Alexandria Technical College. She is finishing work on a Doctorate in Public Administration from Hamline University.
She is active in both the Government Finance Officers Association of the United States and Canada (GFOA) and the Minnesota Government Finance Officers Association (MnGFOA). She has served as both the Conference and Education Committee Chairs for the MnGFOA and is a Budget Reviewer, Popular Report Reviewer, and a comprehensive annual financial report Reviewer for the GFOA. She taught Beginning, Intermediate, and Advanced Fund Accounting for Minnesota GFOA trainings and does national trainings on various topics for the GFOA. She was the recipient of the Minnesota GFOA's Thomas J. Moran Award.
She also teaches at Minnesota State University Mankato and Minneapolis Community and Technical College as Adjunct Faculty. In 2018 she became a member of the GFOA Committee of Auditing, Account and Financial Reporting (CAAFR) and previously was a member of the GFOA Treasury and Investment Management Committee (TIM), and chaired the Investment Subcommittee. She is the Co-Chair of GFOA's WPFN Mentorship Committee. She has been a member of the International Institute of Municipal Clerks (served as co-historian for the IIMC) and the Minnesota Clerk's and Finance Officer's Association. She has served on the Planning Board for the Minnesota Clerk's Institute, teaches Budgeting and Fund Accounting at the Institute, as well as, the Fundamentals of Minnesota Government. She is a member of the Accounting Advisory Committee for the Minneapolis Community and Technical College. She has been an active member of the League of Minnesota Cities Fiscal Futures Policy Committee, Data Practices and Human Resource Committee, Metro Cities Municipal Revenue Policy Committee, and currently on the State Auditor's Fire Relief Pension Task Force.