Executive Board
Jennifer Brown
Director of Finance, City of Sugar Land, TX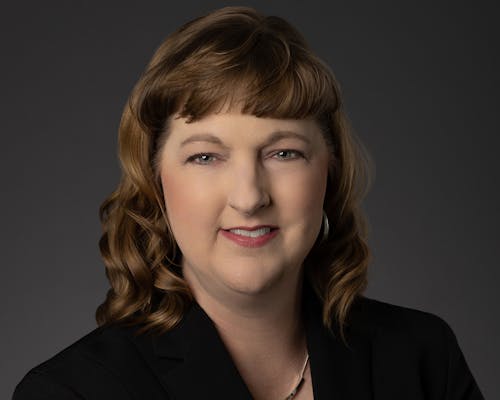 Jennifer is the Director of Finance for the City of Sugar Land, Texas- a suburban community of approximately 111,000 located southwest of Houston. With over 27 years in municipal finance experience, Jennifer is active at the National level in GFOA – participating in the Ethics Task Force and Executive Board Nominating Committee. Jennifer served a 6-year term on the GFOA Standing Committee for Debt Management from 2013-2018 and was a participant in the 2015 Advanced Government Finance Institute. Jennifer is a nominee for the GFOA Executive Board for the 2022-2025 at large positions.
Over the last few years, Jennifer has provided interviews reflecting the perspective of local government to The Bond Buyer and other publications on behalf of the organization and authored an article published in the April 2017 issue of Government Finance Review - "The Finance Officer's Role in a Bond Election".
In her current role in Sugar Land, she oversees Accounting, Purchasing, Treasury and Municipal Court functions, and oversees the City's Investment Program; as well as participating in long range strategic financial planning. From 2001 to 2021, she oversaw the City's annual budget and capital improvement financial plans.
Key projects during her tenure at Sugar Land include development of Constellation Field, home to the AAA affiliate of the Houston Astros- the Sugar Land Space Cowboys, and Smart Financial Centre at Sugar Land- a 6,000 seat indoor performing arts venue- both public-private partnerships and venues that have helped to put Sugar Land on the map as a destination in the region. She also coordinated the financial planning for the annexation and dissolution of nine Municipal Utility Districts in the City's extraterritorial jurisdiction, increasing the City's population 30% in December 2017.
Prior to joining Sugar Land in February 2020, she was with the City of Bryan, Tx for five years in various Accounting roles. Jennifer holds a Bachelor of Science and a Master of Science from Texas A&M University in College Station, Tx and has been a member in Government Finance Officers Association of Texas since 1997.