Jean Lane
Business Service Manager, Grand Rapids Public Utilities, MN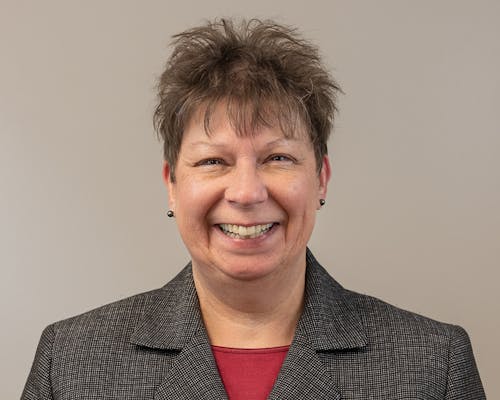 Jean Lane is the Business Service Manager with the Grand Rapids Public Utilities (GRPU) located in beautiful northern Minnesota.  GRPU provides electric, water, wastewater collection and treatment to approximately 7,500 customers.  She has been in government finance and accounting management for 20 years and spent 17 years in the nonprofit industry as a finance director.  She is a Certified Public Accountant, a Certified Public Finance Officer, holds a Master's degree in Accounting and Finance and a Masters of Business Administration degree.
My spouse of 40 years is my best friend who keeps me grounded and makes me laugh.  I am most proud of our family, a daughter who is a pharmacist and married and son who is married and an electrical engineer.
One of my greatest professional achievements is being involved in the GFOA and a member of the Women's Public Finance Network.  For me, as I near the end of my professional career, it is imperative I give back and mentor future professional women in public finance. 
(p.s. the WPFN Mentorship Committee "has it going on" check it out!)