Linda Misegadis, CPP, CPM, CCM, IPMA-CP
Linda Misegadis, CPP, CPM, CCM, IPMA-CP
Public Sector Business Consultant Director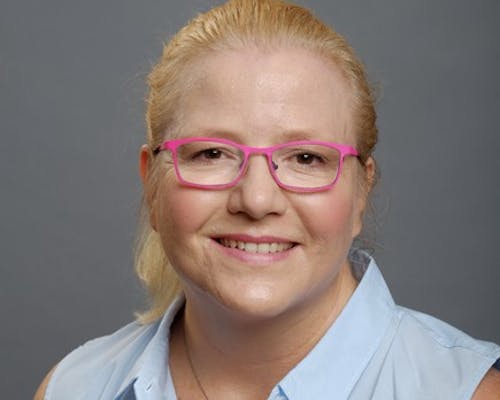 Linda is a passionate, extensively experienced and goal-oriented public sector subject matter expert and former Payroll Director with over thirty years' experience in both the private and public sector.  Linda is a Certified Payroll Professional, Certified Public Manager, IPMA-CP and Certified Change Manager.  She leads a team of subject matter experts in state and local government, K-12 and Higher Education.  Linda is also responsible for the management of contracts and procurement, as well as, managing the lobbyists relationships.
 Linda comes to Kronos after previously working at the City and County of Denver where she served as the Director of Citywide Payroll Operations and Administration.  She successfully transitioned the City and County of Denver from a completely manual, paper-based time management system to a state-of-art Kronos solution for all 13,000 city employees.  Linda works and supports our customers both during and after the sales cycle.  You can find out more about Linda on her public LinkedIn Profile www.linkedin.com/in/lindamisegadis.
 Linda is a member of the American Payroll Association, the International Public Management Association for HR, Government Finance Officer Association, National Diversity Council and several other public sector associations and committees.  Linda serves on the volunteer board for the Association of Change Management Professionals and serves as a volunteer for several other organizations.