Anne Ross
Principal Consultant & Founder/NFMA Past Chair, Muni Credit & Compliance Advisors LLC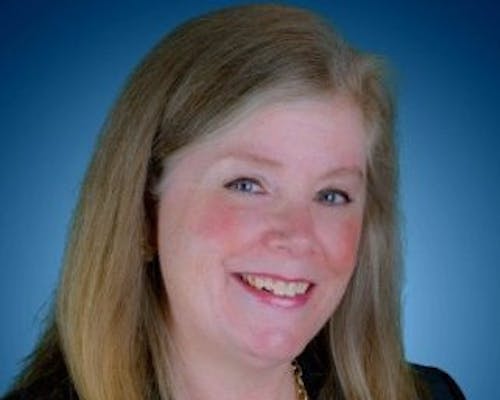 Anne left the corporate world in 2014 to establish a consulting practice that leverages her 40 years' experience in the municipal bond market as a banker, analyst, and risk manager. Her firm, Muni Credit & Compliance Advisors, LLC, has focused on providing traditional municipal credit analysis, across the full range of US issuers/sectors, disclosure compliance and modeling credit metrics that identify stressed credits held in portfolio. Anne, and her team of experienced professionals, have been retained by asset managers, hedge funds, financial guarantors, financial technology companies, as well as clients in need of compliance services.
Previously, Anne served as Manager of Roosevelt & Cross, Inc.'s Research Department for twenty-two years and was responsible for all aspects of research related to trading, underwriting and public finance activities while serving as a member of the firm's Compliance Committee. Known as a Generalist - with both buy-side and sell-side research experiences as well as High-Yield Investment Banking – Anne has received recognition from various industry sources.
Over the course of her career, Anne has and continues to serve in leadership roles at a number of our industry organizations. Anne currently serves on the Board of Governors, is a member of the Executive Committee, and is immediate past Chair of the NFMA. She is a member of the NFMA Industry Practices Committee, and the DEI Committee. Anne served as the NFMA Co-Chair for Continuing Disclosure Recommended Best Practices for States, and Localities and as Past Chair/Co-Chair and speaker for the NFMA Introduction to Municipal Credit Analysis Conference. She also was a member of the NFMA's Strategic Planning Committee. Anne is a participant with the DIG – the Industry Disclosure Group. She recently completed a stint as a member of the MSRB's Retail Investor Advisory Group. Anne sat on the Advisory Council to the GASB representing the NFMA, SIFMA and its predecessor the Bond Market Association. Anne serves as a member of the Board and its Treasurer for the YWCA of White Plains and Central Westchester, is a member of the Executive Committee, the CEO Search Committee and was a member of the Strategic Planning Committee. Anne participates in various mentoring programs within the industry and provides internships for university graduate students.
Anne lives in White Plains with her husband and has two adult daughters.