Jenny Starr
Chief Financial Officer, Ohio Public Employees Retirement System (OPERS)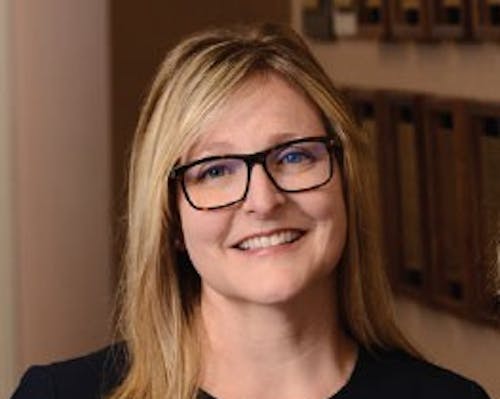 Jenny Starr is the Chief Financial Officer for the Ohio Public Employees Retirement System (OPERS). She is responsible for the oversight of OPERS' financial information, including financial statements, budgets, investment accounting and compliance, and the administrative support areas of the organization.
Prior to joining OPERS, Jenny was a senior manager with PricewaterhouseCoopers, an international public accounting firm, where she provided audit and assurance services.
A certified public accountant, Jenny started her career at Gibbons & Kawash, a public accounting firm in Charleston, W. Va., providing audit and assurance services to various clients, including colleges and universities, governmental entities, employee benefit plans, financial institutions, and other non-profit organizations.
Jenny earned her Bachelor of Arts in Accountancy from Washington and Jefferson College. She maintains the CPA certification in Ohio and is a member of the Ohio Society of Certified Public Accountants, American Institute of CPAs, GFOA, Ohio GFOA, Association of Government Accountants, and the Public Pension Financial Forum.
With net assets of $127 billion, as of Dec. 31, 2021, OPERS is the largest public pension fund in Ohio and the 12th largest public pension fund in the U.S. In operation since 1935, OPERS provides retirement, disability and survivor benefits for public employees throughout the state and serves more than one million members, including more than 219,000 retirees and beneficiaries.