Susan Gooding-Liburd
Chief Financial Officer, City of Miramar, FL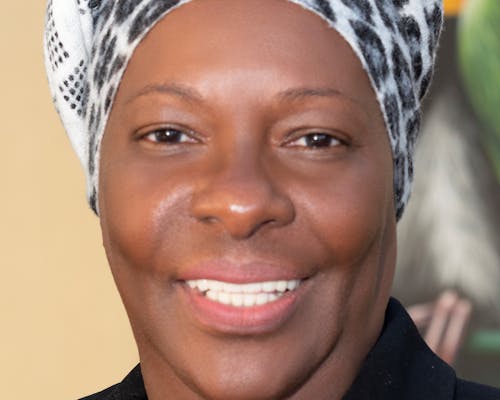 Susan Gooding-Liburd has over twenty-five years of governmental financial reporting and auditing experience, which also includes work as a Senior Consultant and Advisor with reputable fortune 500 corporations like KPMG, Deloitte, Arthur Anderson and McGladrey. A highly trained Senior Level Administrator, Gooding-Liburd's career has entailed several progressive opportunities. In this vein, she previously held one in the City of Miramar's organization as the Assistant Director of Finance from 2003-2009. In her current senior executive role as the City of Miramar's Chief Financial Officer (CFO), and coming off the heels of her contribution as Deputy City Manager for the City of Lauderdale Lakes, are evidence of a wide range of experience in critical municipal areas of:
Finance
Compliance
Development Services
Human Resources
City Clerk
Public Information
Budget
Grant Management
Purchasing
Information Technology
Comprehensive Annual Financial Report
Payroll
Account Receivable
This has prepared Gooding-Liburd with knowledge supportive of organizations that are at various stages of their growth and management. She holds Executive Level Certificates from Harvard University, John F Kennedy School of Government; she is Certified as a Government Finance Officer (CGFO); certified by Florida International University Executive Development and Leadership program; a Certified Public Accountant (CPA); holds two Masters Degrees from Nova Southeastern University in Accounting and Business Administration (MBA) and two Bachelor's Degrees in Finance and Business Administration from Florida State University.
Will serve as a panelist on "Finding Your Voice" presented by the City of Miramar.
Published my first book in 2020: "Sue's Funny Money" –This book gives the young mind a map to wealth by simply applying methods of saving and understanding how money works.
Conduct quarterly financial workshops for employees through Human Department with sponsorship by Aetna.
Founder of the Not-for-profit "Community Care Community Share" – This foundation assists needy families, elderly, schools, churches, and any other organization that meets our mission (Caribbean Island).
Board currently serves on:
GFOA Black Caucus - Chair
FGFOA-Education Committee
GFOA and FGFOA-Mentor's program
NFBPA-Finance Committee
South Florida Better Investing - Executive Board
Son Rise Assisted Living & Health Foundation -Executive Board