Tim Jones
Chief Financial Officer, Sacramento Transportation Authority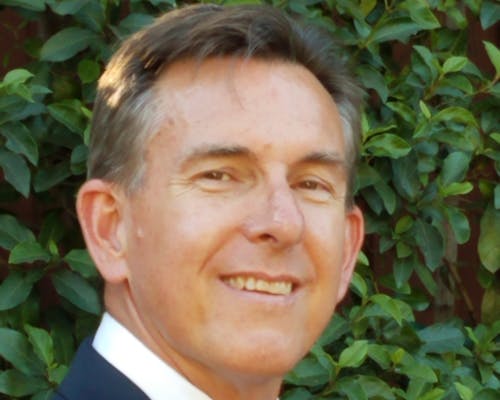 Tim is the Chief Financial Officer (CFO) for the Sacramento Transportation Authority (STA), a Special District established in 1988. STA's purpose is to administer a ½ cent sales tax to fund transportation programs throughout Sacramento County, home to approximately 1.5 million residents and the state capitol. Tim is responsible for all financial matters including accounting, budgeting, revenue forecasting, contracts, payroll and benefits, and overseeing a $380 million debt program. He reports to the Executive Director and a 16-member Governing Board consisting of five County Supervisors and councilmembers representing seven cities incorporated in the County – Sacramento, Folsom, Rancho Cordova, Citrus Heights, Elk Grove, Galt, and Isleton.
STA hired Tim as the Accounting Manager in 2016, then promoted him to Finance Manager in 2017, and subsequently CFO in 2018. After nearly 25 years in the construction industry as President of a contracting company, Tim started his career in the public sector about 15 years ago. Upon completing his Bachelor of Science degree with an emphasis in accounting from the California State University Sacramento, he was hired by the California State Auditor's (CSA) office, where he worked for 10 years as a staff and senior auditor. While employed with the CSA, Tim completed the requirements for a Certified Public Accountant (CPA) license, having over 10,000 hours of audit experience. Subsequently, he pursued the Certified Public Finance Officer (CPFO) designation. He is in the final step of becoming a member of the Qualifications Committee for the California Board of Accountancy.
Tim's first exposure to the Government Finance Officers Association (GFOA) came when he was a junior in college and working as an intern for the CSA. He heard about GFOA's Frank L. Greathouse Government Accounting Scholarship through his employer. He applied for and received the scholarship in 2006. As part of the award, Tim was invited to the annual conference in Montreal – commemorating the 100th anniversary of GFOA. While there he received the scholarship at a luncheon hosted by GFOA's Executive Director.
Tim's relationship with GFOA was renewed several years ago when he offered up STA's facilities to host CPFO exams as a proctor. Additionally, he has been a budget reviewer for GFOA's Distinguished Budget Presentation Award program for several years. Tim is looking forward to serving alongside his peers in the SGF.