Tom Noorkah
Director of Financial Systems, City of Columbus, OH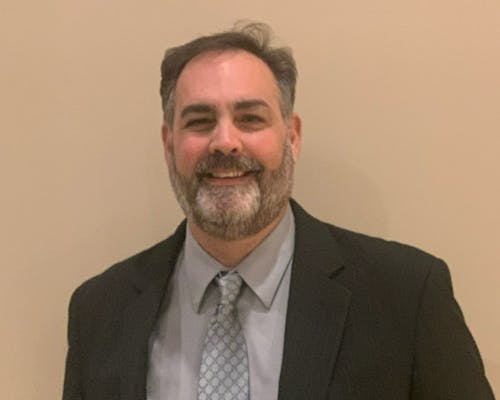 Tom Noorkah is a distinguished professional with an impressive career spanning over 30 years in the public sector. As the Director of Financial Systems for the City of Columbus Auditor's Office, he holds a pivotal role in managing and optimizing critical enterprise systems that drive the financial and operational backbone of the city.
With a tenure of over 27 years with the City of Columbus, Tom has honed his expertise through various roles, culminating in his current leadership position. His dedication to enhancing financial systems and his commitment to public service have made him an invaluable asset to the City of Columbus.
At the helm of the City's enterprise financial systems, Tom's responsibilities are extensive and crucial to the city's operations. His office oversees a suite of sophisticated enterprise systems, including Financial Management and Point of Sale (Dynamics), Human Capital Management (Dayforce), Debt Management (DBC), and Tax Revenue Management (GENTAX). These systems are the lifeblood of the city's financial infrastructure, interfacing seamlessly with other internal and external systems to collect, summarize, and manage data vital for financial reporting and interdepartmental collaboration.
One of Tom's significant achievements was the successful implementation of Dynamics in 2016, a milestone that marked a significant leap in the city's financial capabilities. In 2021, his team led the migration of these systems to the cloud, embracing D365 for Finance. This transition has not only enhanced efficiency but also ensured that the city stays at the forefront of technological advancements in financial management.
Dynamics, under Tom's guidance, provides an array of Enterprise Resource Planning functions, including Accounts Payable, Accounts Receivable, Budget Control, Budget Planning, Capital and Grant Management, Financial Reporting, Fixed assets, General Ledger, Procurement, Sealed Online bidding, and Supplier management. These functions collectively facilitate the city's fiscal responsibilities and streamline financial operations.
Tom's dedication to the well-being of the City of Columbus extends to its workforce of over 10,000 employees. Since the 3rd quarter of 2020, he has overseen the implementation and management of Dayforce, a comprehensive Human Capital Management system. Dayforce covers critical areas such as Benefits administration, Civil Service personnel management, Payroll, Time & Attendance, and workforce management, ensuring the city's employees are well-supported and their needs are efficiently met.
Another feather in Tom's cap is his oversight of the Tax Revenue Management system, which includes the customer-facing CRISP online portal and internal account management system CARAT. This system meticulously collects, accounts for, and manages over $1.3 billion in revenue from admissions, income, corporate, excise, hotel/motel, and other taxes, underpinning the city's financial stability.
Moreover, Tom plays a vital role in the administration of the Debt Management system, a well-established system in use for over a decade. This system manages a debt portfolio of over $5 billion, contributing to the city's responsible fiscal policies.
Beyond his impressive professional achievements, Tom is a recognized leader in his field. He serves as the leader of the North American Dynamics Community Public Sector Special Interest Group, where his expertise and contributions have earned him the prestigious Sapphire award and Dynamics All-Star status. Additionally, he co-leads the Dayforce North American Public Sector User group, representing local, state, and other governmental agencies across the United States.
Tom is a proud alumnus of The Ohio State University and calls Northwest Columbus his home. Outside of his demanding professional commitments, he finds joy in sports, travel, and the pursuit of knowledge. His passion for learning and his dedication to public service make Tom Noorkah a remarkable individual and a driving force behind the City of Columbus's financial success.